At UPS, we're celebrating the power of global volunteerism throughout April and May. Every year, hundreds of thousands of UPSers give the gift of time and service to make their communities safer and more resilient. In fact, we've committed to 30 million volunteer hours by 2030, including 1 million volunteer service hours in underserved Black communities.
Get inspired: Hear from our "fab five" international community relations rock stars on the importance of giving back. These dedicated employees work daily with local community members to deliver what matters around the world:
Whilna Stewart-Franklin, community relations manager for Canada, 15 years with UPS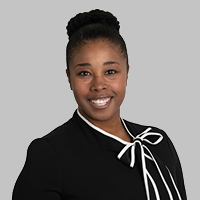 Meet Whilna: "UPSers are a mighty force. I'm always impressed with how we just get things done! UPSers give their all every day, so when UPS supports employee volunteerism through hands-on work or grants, what's really being said is, our people matter."
"The most important part of my role is educating people on the 'why' and the 'what.' Why does the work we do matter? And what can we do about it? The 'what' can be as easy as pointing people in the direction of organizations they can support financially or providing volunteer activities that help educate participants."
Whilna's advice: "Getting involved can sometimes be intimidating, but every effort, no matter how small, is worthwhile. Giving back doesn't have to be grand – a simple actions can have big impact."
Nicolo Sgreva, community relations manager for Europe, 1 year with UPS
Meet Nicolo: "I have the pleasure and responsibility of bringing The UPS Foundation's mission to life every single day, whether it's working with our nongovernmental organization (NGO) partners to create impactful initiatives for underserved communities or working with the Sustainability Trailblazers on how we can decrease our ecological footprint."
"Volunteerism has always been an essential part of who I am. After college, I volunteered in a UNHCR Refugee Camp in Mozambique – an experience that changed my life. Experiences like this gave me the chance to put my values into practice. These are the same values I see at UPS."
Nicolo's advice: "Volunteering is the perfect opportunity to give back to communities that are struggling to reach well-being. Reach out to nonprofit organizations in your city that are related to a cause that's relevant for you."
Angela Wu, community relations manager for Asia Pacific, 2 years with UPS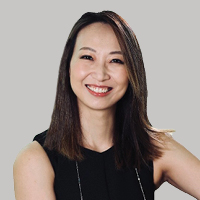 Meet Angela: "I joined The UPS Foundation in 2021 and I remember being incredibly inspired by UPS's commitment to vaccine equity. Since then, I've had the great privilege of witnessing firsthand the transformative power on communities when people come together to do good."
"At UPS, we always say, 'Service is in our DNA,' and this is one of the great legacies of our founder, Jim Casey. I believe it's important for UPS to give back to society. It's the right thing to do, and what we do can catalyze efforts from others, creating a cycle of positive impact."
Angela's advice: "Volunteering can take place anytime throughout the year, and I'd encourage everyone to get involved with a cause or organization that matters to you on a sustained basis. There's always a way to get involved!"
Erika Patricia Vargas, community relations manager for Latin America, 6 years with UPS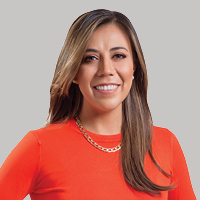 Meet Erika: "I'm responsible for closing the gaps in community needs, through strategic philanthropy, community partnerships and volunteerism. I'm passionate about religions, cultures, socioeconomic circles and education."
"The success of any business is linked to the success of the community where it operates. UPS's commitment to service is the secret ingredient that has allowed us to prosper for more than 115 years."
Erika's advice: "Getting involved with your own community is very easy. There is always an opportunity to give back. Helping others prosper has enriched my life so much!"
Caroline Kiunga, community relations manager in ISMEA, 2 years with UPS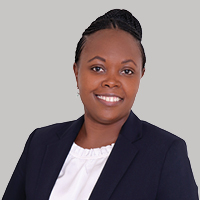 Meet Caroline: "I'm a Kenyan based in Dubai, and I work with NGOs to positively impact communities. It feels like I've been here for many more years because of all the amazing work I've gotten to be a part of."
"While our region is the smallest in UPS numbers, it's the biggest geographically. The socioeconomic needs in India and Africa are massive, but I'm proud to be part of a company that's constantly involved in community engagement."
Caroline's advice: "We're all part of a global community and it's crucial to be aware of our communities' needs. We can all support in many ways, but the gift of time is extremely impactful."
Did you know: Volunteerism – local community engagement – is just one of The UPS Foundation's four focus areas driving social impact, along with health and humanitarian relief, equity and economic empowerment, and planet protection.

How UPS employees can get involved: UPSers in the U.S., Canada, Puerto Rico, Mexico and Ireland can sign up for events on the UPS Community Connections platform available through the employee portal. In other countries, stay tuned – the system will expand globally later this year. In the meantime, reach out to your community relations manager – hint: listed above 😉 – or UPS Business Resource Groups