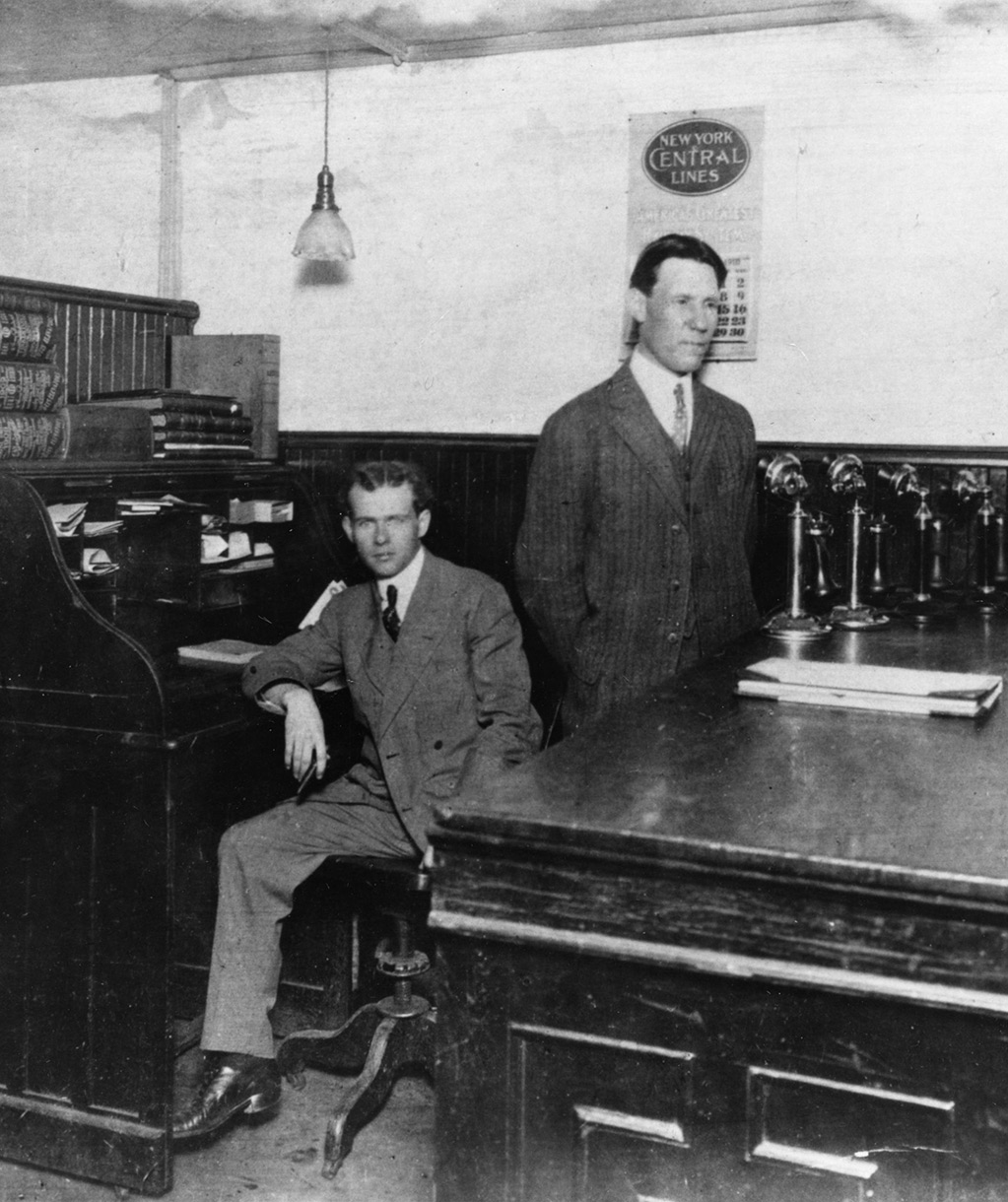 It all started with $100
In 1907, two teenage entrepreneurs created what would become the world's largest package delivery service. Starting in a Seattle basement with a $100 loan, Claude Ryan and Jim Casey opened the American Messenger Company.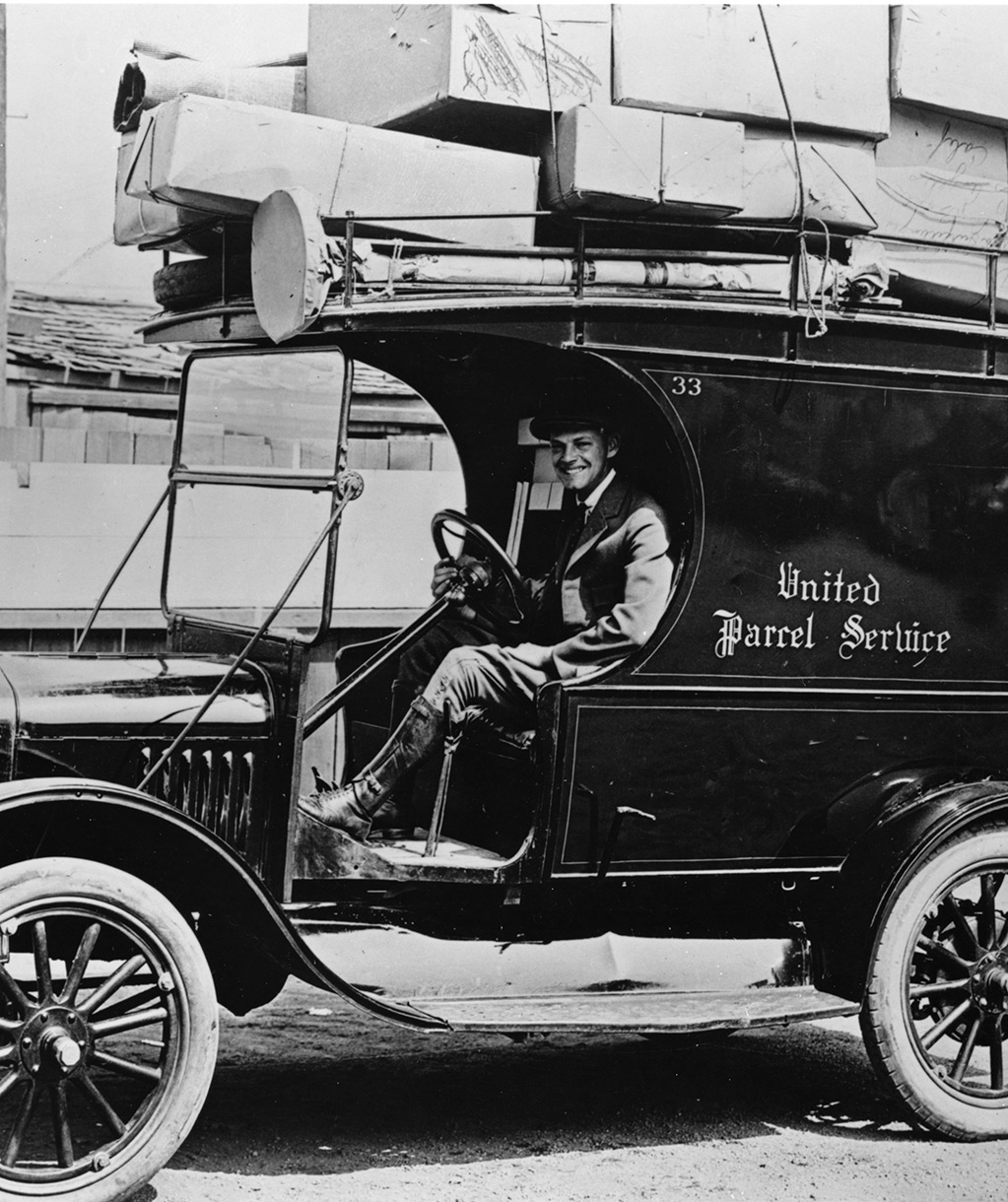 The name and the look you know
In 1919, the company made its first expansion beyond Seattle to Oakland, California, where the name United Parcel Service debuted. That same year, the company painted the company's cars its signature color brown, representing class, sophistication and professionalism.
East Coast bound
UPS makes its first expansion to the East Coast in metropolitan New York City, moving the corporate office from Los Angeles to 331 East 38th Street, New York City.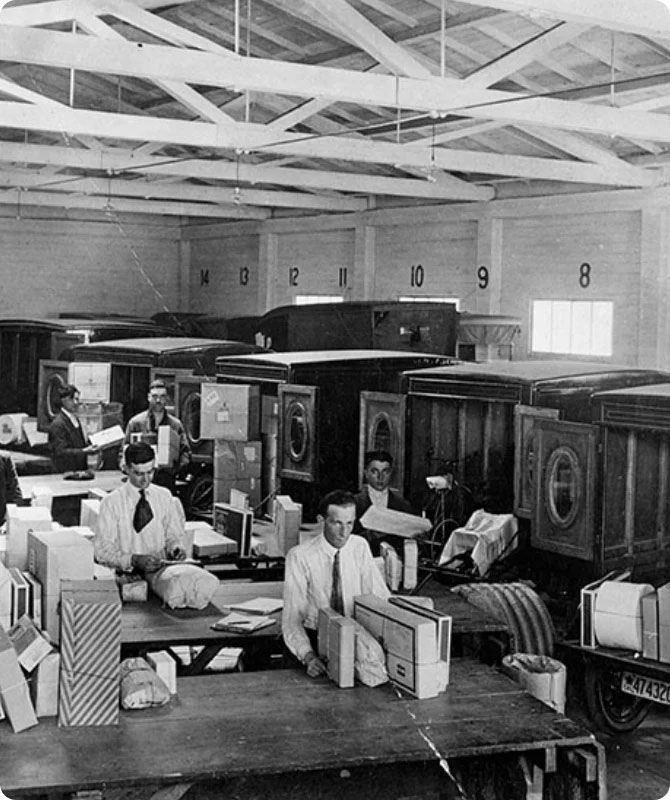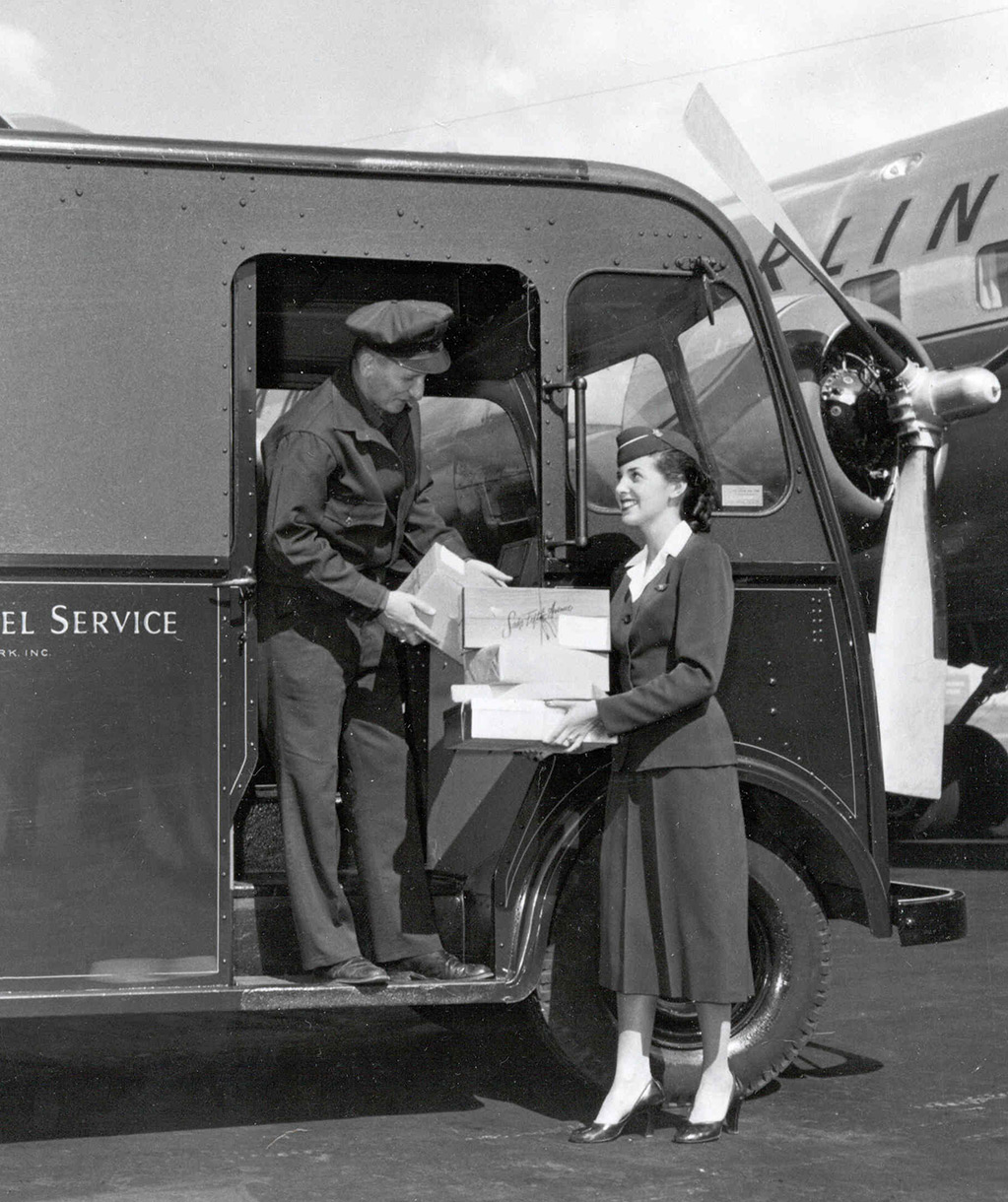 No stopping this service
In 1953, UPS began common carrier operations, serving commercial and residential shippers in some cities including Chicago - the first city outside of California in which UPS offered this. The company also reintroduced air service (there was a badly-timed two-year venture started in 1929) offering two-day delivery to major East and West Coast cities. Like the first time, UPS shipments flew on regular commercial flights.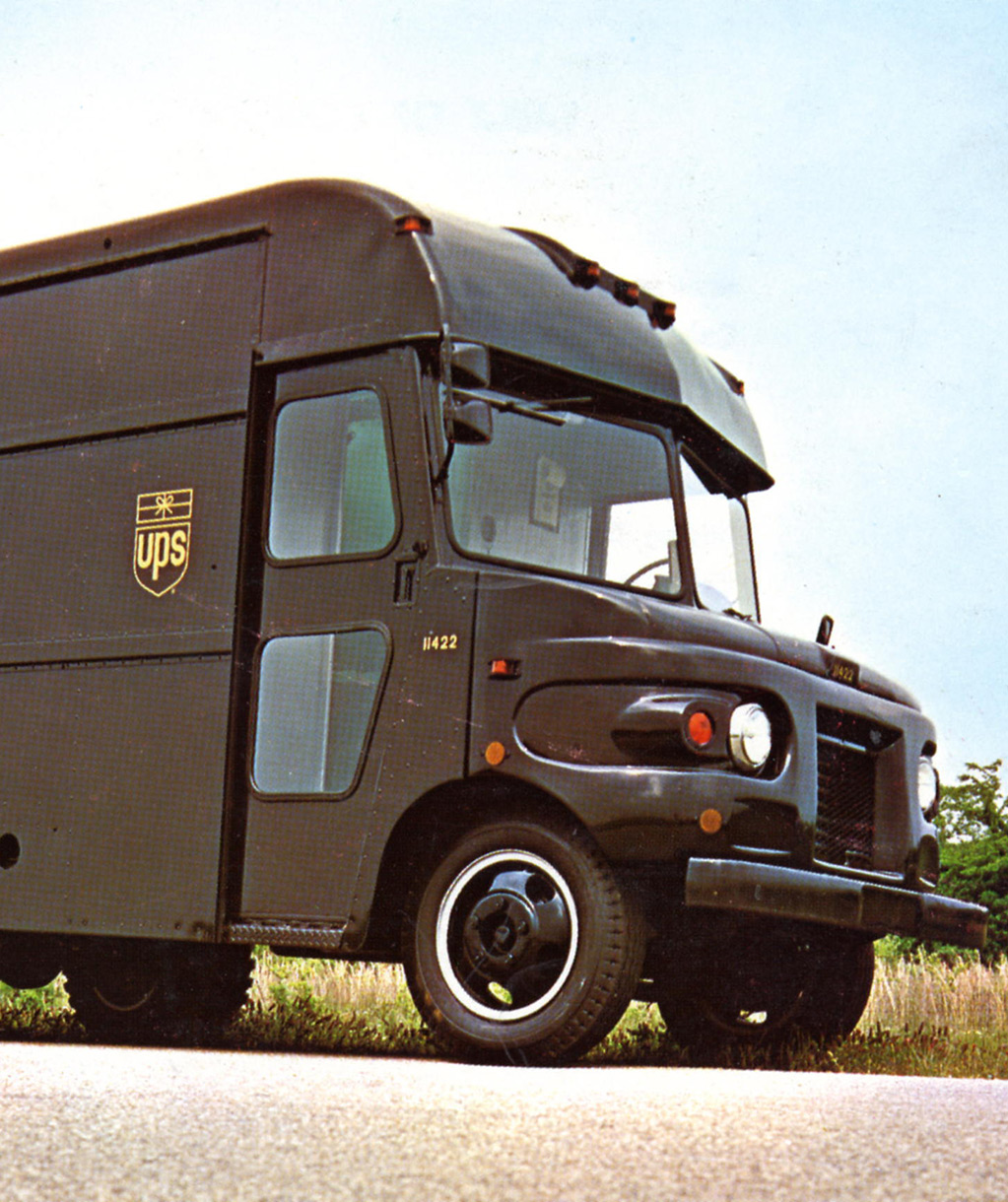 The 'Golden Link'
In 1975, UPS became the first package delivery company to serve every address in the continental U.S. This incredible connection of service areas came to have an epic nickname within UPS - the 'Golden Link.' That same year, the company went abroad for the first time offering services in Toronto.
Next day? No problem.
In 1985, UPS Next Day Air service became the first air delivery network to reach every address in the 48-contiguous states, Hawaii, and Puerto Rico. That same year, UPS began its first intercontinental air service between the U.S. and Europe.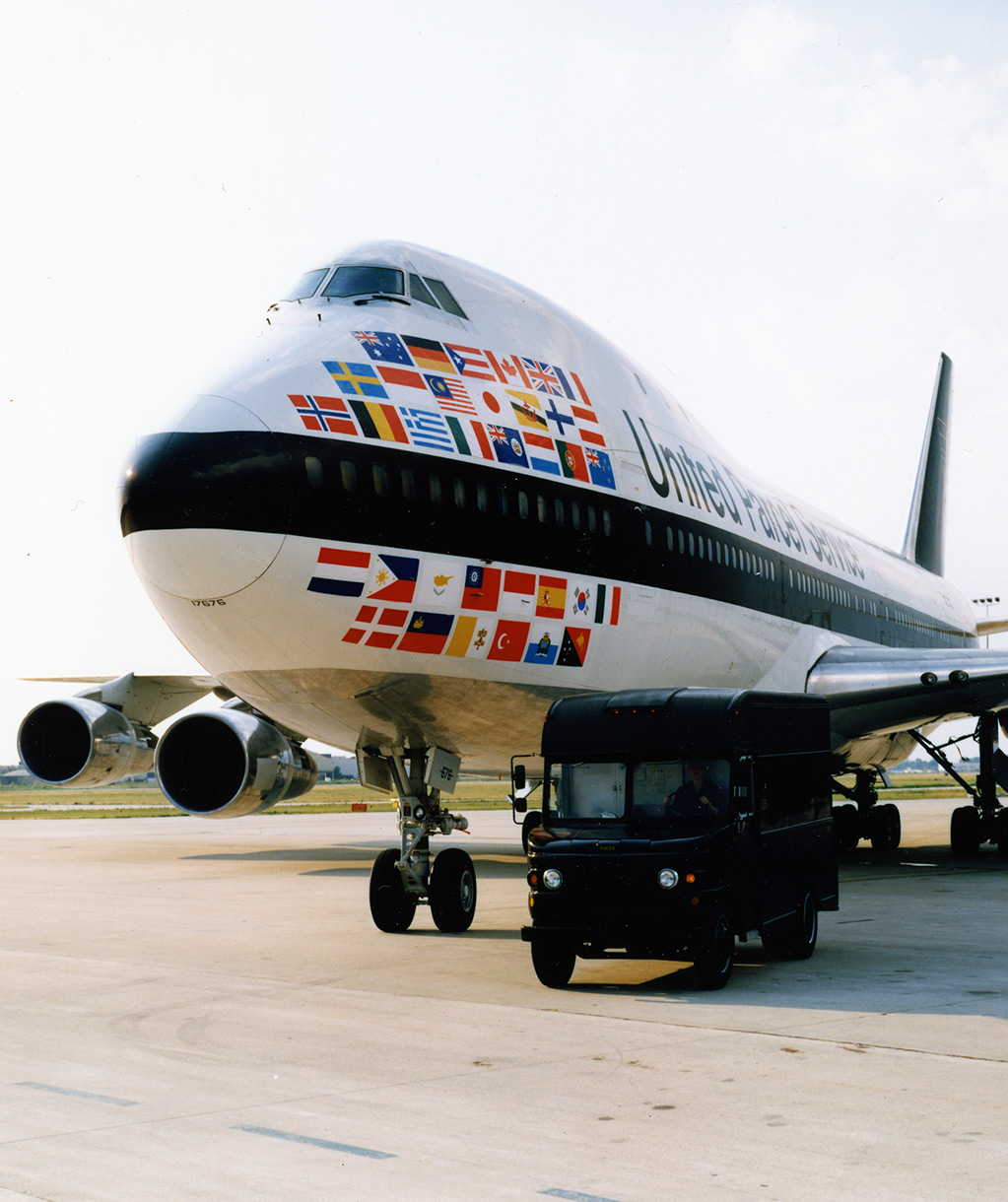 An airline is born
In 1988, UPS won approval from the Federal Aviation Administration (FAA) to operate its own aircraft, launching UPS Airlines.
It's a big, beautiful world
After a decade of seeing its reach grow throughout the Americas and Europe, in 1989 UPS extended service to the Middle East, Africa, and the Pacific Rim. Currently UPS operates in more than 220 countries and territories across the globe.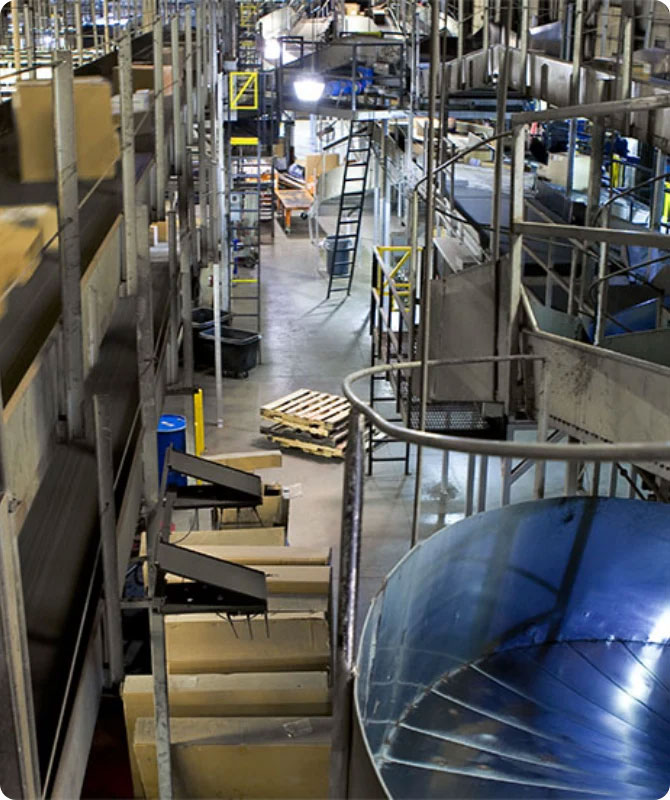 A green new home
In 1994, UPS moved its corporate headquarters to Atlanta with construction emphasizing energy efficiencies and an extensive tree protection and replacement program. The location at 55 Glenlake Parkway is still its current home. This year also saw the debut of UPS.com.
A bold financial step
During the 1990s, UPS expanded its vision to become a true enabler of global commerce. This led, to the big step of going public for the first time on Nov. 10, 1999.
Diving into retail
In 2001, UPS entered the retail business acquiring Mail Boxes Etc., Inc., the world's largest franchisor of retail shipping, postal and business service centers. Within two years, approximately 3,000 Mail Boxes Etc. locations in the U.S. re-branded as The UPS Store and began offering lower UPS-direct shipping rates.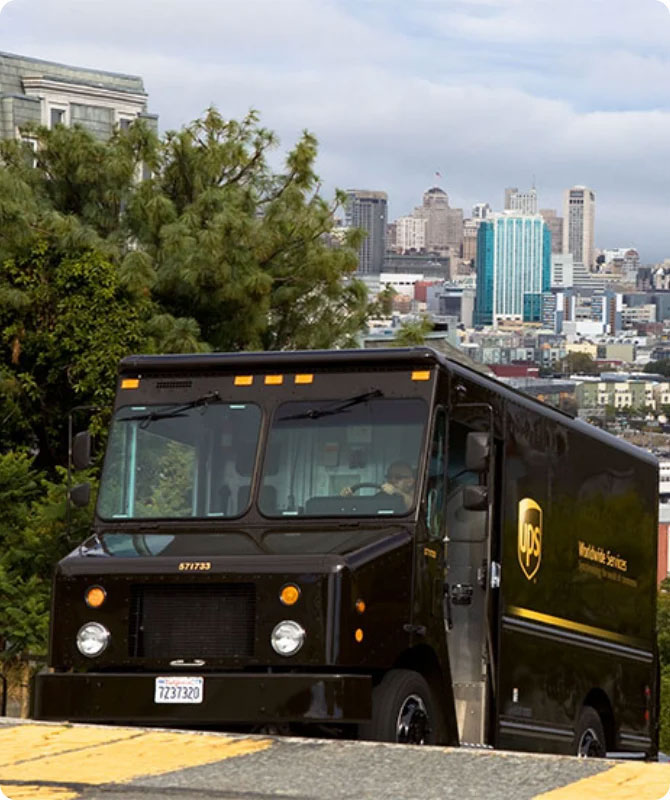 Who doesn't love the weekend?
After expanding its portfolio throughout the decade, including acquiring tech-driven freight brokerage Coyote Logistics in 2015, UPS began offering Saturday ground delivery and Saturday pickup services. It was the first time in the company's history, delivering shippers industry-leading Saturday choices.
A new direction
Carol B. Tomé began her tenure as the 12th CEO of UPS on June 1, 2020, becoming the first female CEO in the company's 113-year history.