What's new: UPS – in partnership with the U.S. Hispanic Chamber of Commerce – is donating $150,000 to Latinx-owned small businesses. It's part of the ongoing Proudly Unstoppable campaign to help underrepresented entrepreneurs recover from the global pandemic.
Through this effort and partnerships with New York Fashion Week and Complex Networks, UPS has now invested over $1 million in programs to help diverse-owned businesses over the past year.
Proudly Unstoppable Latinx will also include:
New limited-edition UPS Express Boxes designed by Latin American artist Eugenia Mello.
A Proudly Unstoppable website that spotlights Latinx-owned small businesses and their stories.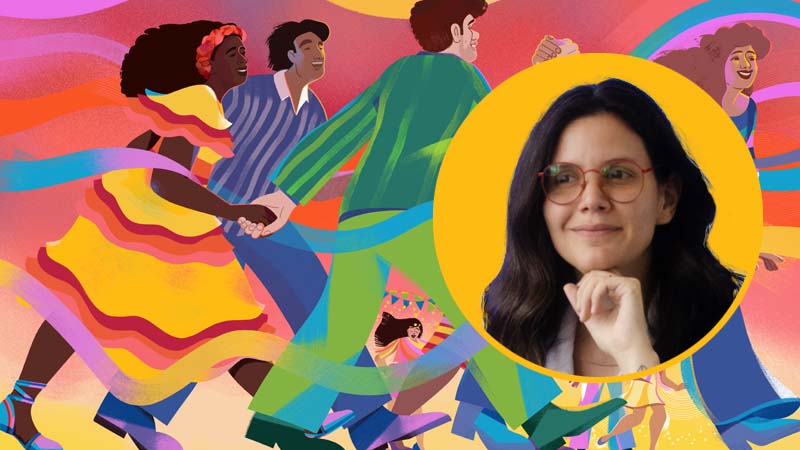 About the artist: Originally from Peru, Eugenia Mello is a Brooklyn-based artist who shares her story through the imagery she creates. With her latest work – "Joy Against All Odds"— she aims to help people in her community feel seen and celebrated.
"I've experienced what it's like for one piece of art to say something to you, to change your perspective," Eugenia said. "Through this artwork, I told my own story, hoping it connects with someone else."
ICYMI: The UPS Foundation committed more than $2.9 million in grants and sponsorships to advance programs supporting Hispanic and Latino communities last year. And there's much more the company is proud of: 
UPS returns to New York Fashion Week with a limited-edition collection celebrating the Latinx community in collaboration with designer Angelo Baque.
Through a small business grant program with the U.S. Hispanic Chamber of Commerce, UPS has provided financial assistance to 27 Hispanic and Latino-owned small businesses in support of their futures.
UPS sponsored L'ATTITUDE 2021, an annual event showcasing the contributions of U.S. Hispanics and Latinos in business, media, politics, science and technology.
See how else UPS is honoring Hispanic Heritage Month here.