What's the story: At the first-ever UPS Impact Summit, a panel of diverse small business owners joined UPS EVP & Chief Marketing Officer Kevin Warren to discuss strategies for advancing economic empowerment in underrepresented communities.
Why it matters: Panel moderator Nicquel Terry Ellis, senior writer for CNN, framed entrepreneurship and small businesses as the backbone of diverse communities … creating jobs, generating wealth and changing lives.
Featured panelists spoke about their lived and shared experiences as diverse entrepreneurs, emphasizing that determination, passion and the willingness to take risks can pay off for those who chase their dreams.
We're diving deeper into who they are and their inspirational stories: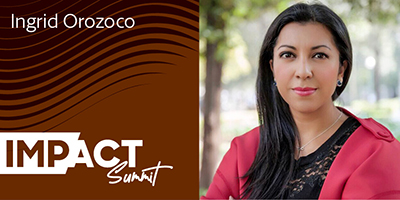 Ingrid Orozco is a corporate diplomat who specializes in international trade and expansion. Her mission is to help entrepreneurs and small business owners be more competitive and grow their businesses in locally sustainable ways.
She's currently the CEO of ULead International – a global trade promotion agency in Mexico that trains and collaborates with companies throughout Latin America to position them for success in international markets.
Ingrid has participated in UPS's Women Exporters Program, which has supported more than 31,000 women and small business owners since 2018, sharing industry knowhow and resources to navigate international trade and e-commerce.
In her words:
"I decided to create my business because I was hearing no, no, no. I wanted to create an impact, and do something different. I wanted to leave a legacy."
"When you invest in a woman, you invest in a community because these women, they reinvest in education, in infrastructure, in healthcare."
"Think big and act fast. Sometimes we have so many ideas, ideas, ideas, but then we [don't act]. If you believe it, create it."

Daniel Buezo is a first-generation Honduran American and the designer and co-founder of the Los Angeles based streetwear brand Kids of Immigrants.
His aim is to channel the duality and pride that comes with the experience of being an immigrant into his collections. The brand is more than clothing – it's a movement to recognize that people are all cut from different fabrics but together make a whole.
UPS recently teamed with Kids of Immigrants to support diverse-owned small businesses during ComplexCon. The event brought together an eclectic group of 13 up-and-coming creatives to gain exposure for their brands and provide grants to help them grow.
In his words:
"I [wanted] to start a business and still be able to pay it forward by doing things for our communities."
"From a first-generation American, I think I've faced a lot of things…[but] overcoming that survival mode mentality has allowed me to take on business in a much more enthusiastic way."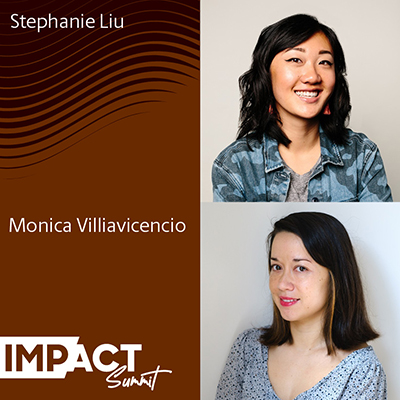 Stephanie Liu and Monica Villavicencio first teamed up while working on Twitter's inaugural live video operations. The duo's passion for creative storytelling took them to Atlanta to launch Xerophile Studios.
Xerophile Studios is a full-service, women-owned production studio, with a simple mission: "we help you share your magic." Their specialty is short documentaries and branded content that combines the passion of their clients with honesty, creativity and humor to help build lasting connections.
The studio was the winner of one of UPS's 2022 Proudly Unstoppable grants honoring Asian American and Pacific Islander-owned businesses. Stephanie and Monica will use the grant to grow their business and start a visual storytelling workshop for local creatives.
In their words:
"You don't just have to keep your head down and try to keep the job that you have … just to keep yourself safe. You can create something bigger." – Monica
"I wanted to start a business … to world build … to create an environment I would want to see exist that doesn't exist yet." – Stephanie
"Flourishing is continuing to build our community." – Monica
"It's such a privilege … to be able to start your own business. It's a long road; it's a marathon, not a sprint. So just try to find joy wherever you can." – Stephanie
Kevin Warren summed up the win-win role UPS and large companies can play in helping small businesses thrive:
"Sometimes the opportunity is not fairly lined up and that's where we're leveling the playing field … so diverse small businesses can punch above their weight and compete against their larger competitors. It's a great thing to do for the right reasons, but it's also good business. More companies really need to understand it's not a tradeoff. It's really a synergy." 
Action-oriented advocacy: