At our 2023 Impact Summit, we announced the businesses receiving grants from the UPS Ignite program. In partnership with Accion Opportunity Fund, founders Annie Obasih of Annie's Gourmet Syrup and Felicia Jackson of CPR Wraps each received grants of $10,000 to help fuel their business growth.
Tricks of the trade: Many talented entrepreneurs don't have access to the knowledge, capital and networks they need to succeed. UPS Ignite gives diverse founders the resources and tools they need to grow.
"We lean into the small and medium-sized customer segment – that's where a lot of the job growth is in our economy," said EVP & Chief Marketing and Customer Experience Officer Kevin Warren. "We want to level the playing field so these businesses can compete ... to give them that spark so they can flourish."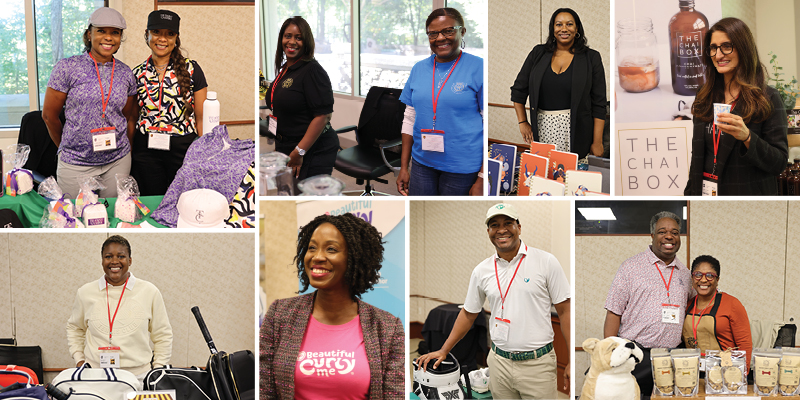 Homegrown: With our global headquarters based in Atlanta, we spotlighted a group of local, diverse-owned customers who offer amazing products and are growing their businesses right in our backyard:
📚 Beautiful Curly Me inspires confidence in young Black and Brown girls through dolls, books, puzzles and more.
🖊 Be Rooted offers stationery and lifestyle products with inclusivity front and center, weaving culture into every design.
🏌🏾‍♂️ Edgar Evans makes golf shoes inspired by the Nike Air Jordan shoe line. Functional *and* stylish.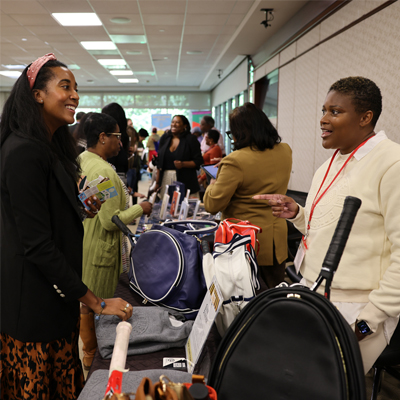 🐕 Good Boy Goodies is a family-owned business committed to providing pet treats that taste great and are healthy too.
👜 Sam Louise offers bags made with high-quality vegan leather. Think tennis totes, pickleball bags, backpacks, sweatshirts and more.
🍋 Simplicity Beverage Company offers vegan, preservative-free and gluten-free tea and lemonade.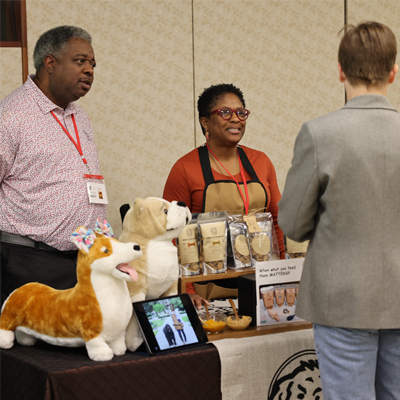 ⛳ Tee Saint Charles creates chic, modern clothes for the discerning golf fanatic on and off the course.
🧉 The Chai Box, named to Oprah's Favorite Things list in 2021, makes ethically and sustainably sourced small-batch chai concentrate and hand-blended loose-leaf chai.
We're on a mission: UPS is committed to supporting the success of the people, customers and communities we serve around the world. Check out more from the 2023 Impact Summit here.