Read more stories like this in the UPS Jobs and Opportunity Report.
What's the story: Circle of Honor is the safety hall of fame for UPS drivers who achieve 25 years or more accident free. More than 10,500 members strong, they wear the Circle of Honor badge with pride as it represents excellence in their career and a high regard for safety at UPS and in their local communities.
The new class: This year we welcome 1,495 UPS drivers from around the globe – with a combined 37,375 years of safe driving – into this elite group.

Why it matters: UPS has become one of the most sought-after companies for those pursuing a career in driving. Not only does UPS provide a great total compensation package, we also celebrate a culture of safety that dates back to 1928 when founder Jim Casey presented UPS's first safe driving awards. This commitment to safety is a point of pride for our company and our drivers.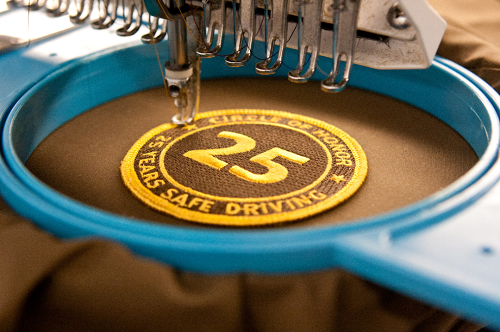 Congratulations to all our Circle of Honor drivers who are blazing the trail as they continually put safety first. 
There are 774 UPS drivers who have achieved more than 35 years of safe driving and 197 drivers who have surpassed the 40-year safe driving milestone. What's more, three UPSers have 50 years or more of safe driving:
Cleveland Francis, tractor trailer driver, Louisville, KY – 52 years  
George Lodovoco, delivery driver, Vineland, NJ – 51 years 
Raymond Welk, sleeper team driver, St. Paul, MN – 50 years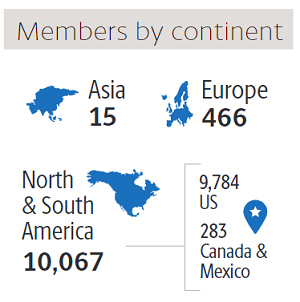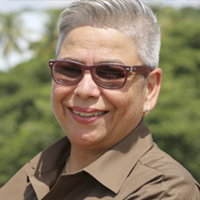 Marlene Nazario, of Puerto Rico, recently retired after achieving 30 years of safe driving 2021. "The commitment we put into safety translates into customer service. Our customers trust drivers who take care of safety, who protect the well-being of neighbors and children who play in the street."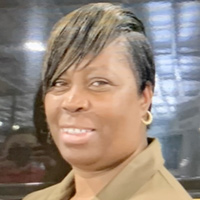 Karen Collins is the first woman delivery driver in Jacksonville, Florida to achieve 25 years of safe driving. "I used to look at other drivers who attained a 25-year safe driving milestone and say, 'Boy, I can't wait until I can achieve this,' and I started setting my goals. Everybody doesn't drive like us, so we've got to be prepared, so we'll make it home – our last stop of the day."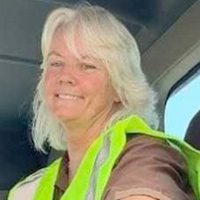 Kelly Sikes, also of Jacksonville, Florida, proudly represents professional truckers and is the first woman tractor-trailer driver in her work group to be inducted into the Circle of Honor. "The brown uniform represents respect. People see it and know that UPS is a very reputable company that pays their employees very well and only hires the best. When they notice the Circle of Honor patch, they realize just how serious UPS is about safety behind the wheel."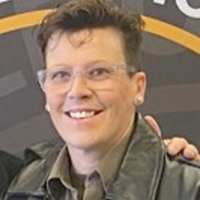 Kim Farrar is the first woman driver in Corvallis, Oregon to achieve her safe driving milestone. "For me Circle of Honor is not just about safe habits, it also represents a career that I love, people skills, a desire to do what's right for the customer, honesty and integrity and showing that you care. It embodies another level of excellence."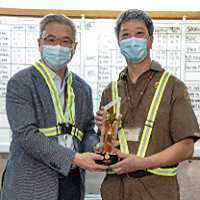 Circle of Honor inductee Yau Hin Leong has been a UPS driver in Asia since 1993 and says, "UPS supports our job a great deal with many different kinds of safety trainings and demonstrations. We are always reminded that safety is the utmost priority, and we should take care of our well-being as well."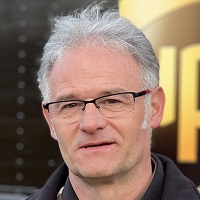 Esslingen, Germany driver Carlos Nogueira recognizes how the UPS safety guidelines impact his personal driving habits, "As you gain experience as a driver, you learn to be more patient on the road. You become less stressed and more focused. Really paying attention to our safe driving guidelines is key, even after 25 years of accident-free driving, and not only at work, but also on my personal time."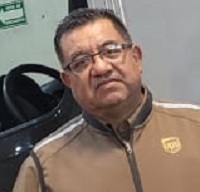 J. Remedios Hernández Gonzalez, a Circle of Honor driver in Mexico, says, "Having all these safety trainings makes me feel much more confident because that knowledge helps me make it home safely. It's a pride and a pleasure that the company cares about these small but big details."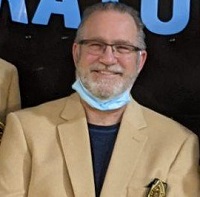 Randy Jaycock is a delivery driver from Calgary, Alberta, Canada, "For me, achieving Circle of Honor is the result of teamwork, training, work ethic and a drive to succeed."
From the CEO: "In this era of distracted driving, it's an incredible accomplishment when our drivers are inducted into the UPS Circle of Honor," said CEO Carol B. Tomé. "All UPS drivers understand the important role rigorous training and safety protocols play in keeping them, and our communities, safe. I'm so very proud of what our Circle of Honor drivers represent."
Give a shout to a Circle of Honor driver using #ThankAUPSHero on social media or go here.