Meet Michele: In just seven short years, Michele Galloway has built a career at UPS from part-time assistant to full-time fleet manager – all while balancing family and a lifetime love of automobiles.
A member of the Delaware – Lenni Lenape Indian Tribe, Michele says Native American Heritage Month is a time to reflect on legacy and the power of determination.
"My great-grandmother crossed the Trail of Tears in 1850. My family's perseverance is something instilled in me to this day," Michelle said. "This month is a time to share what my ancestors and family faced over the years, and how they were able to overcome those challenges and live in the world today."
Shifting into gear: Michele grew up tinkering with cars alongside her grandfather, whose own determination led to the creation of a patented carburetor component. Her grandfather instilled in her a passion that would drive her to Illinois State University and a business degree, through to the opening of her own auto repair shop.
Today, Michele is lending her skills and experience to UPS, managing 54 employees and over 1,200 vehicles, while creating a new legacy of hard work and dedication for her family.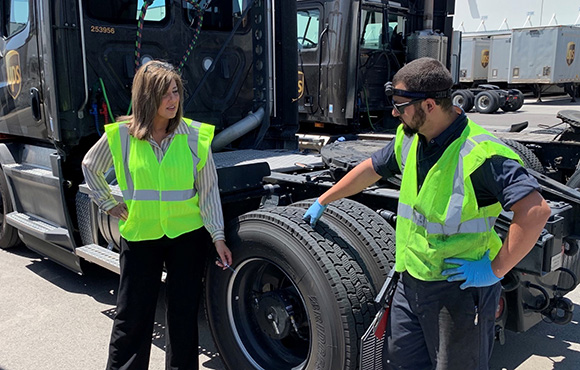 Women with cool jobs: You can hear more about Michele's perspective on life and leadership by tuning into this podcast.
Celebrating our history: November is Native American Heritage Month – a time to honor the traditions, diverse culture and contributions of indigenous people.
Show your support for Native American Heritage Month by getting involved with these organizations: