UPS started as a messenger service with a small budget in a single location – humble beginnings. Now, our company is global and touting more achievements in products and services than ever.
In honor of Founders' Day 2021, see glimpses of UPS's evolution over the past 114 years.
Domestic to global network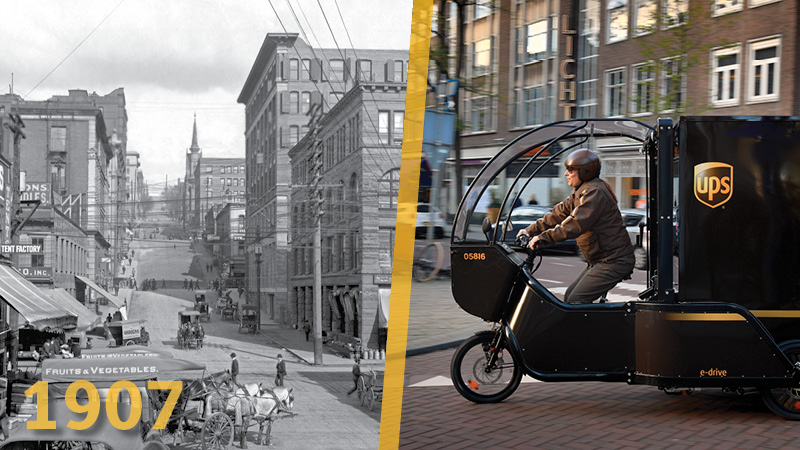 (Left) UPS, formerly known as American Messenger Company, began in Seattle in 1907. While horse and cart were a means of transportation, the messengers made deliveries by riding street cars or using bicycles. (Right) Today, UPS offers services in over 220 countries and territories around the world using a variety of modes of transportation from package cars, to planes to e-bikes to everything in between.
Small to massive facility scale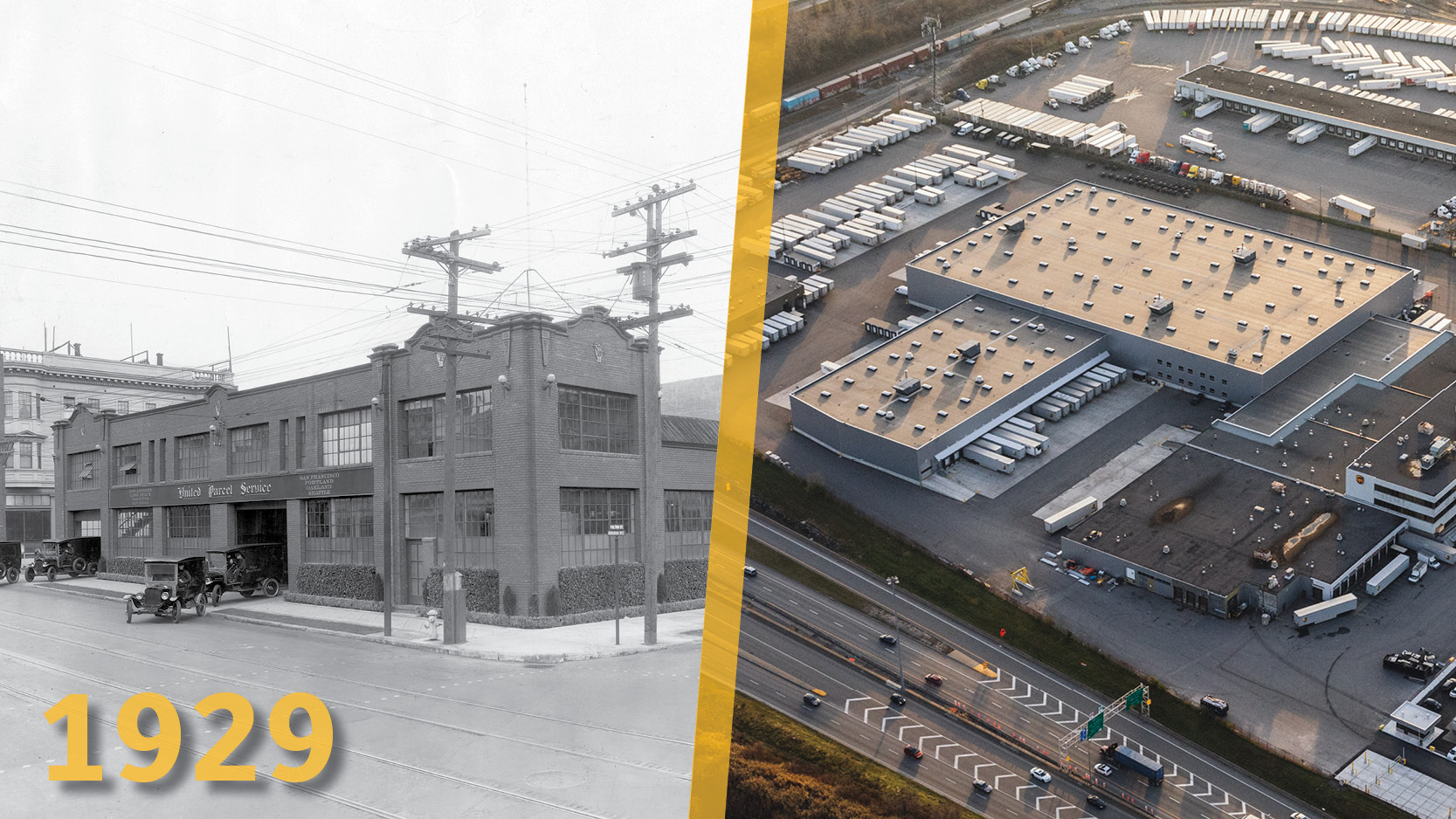 (Left) San Francisco hub in 1929. (Right) Montreal, Canada automated hub today.
Manual to automated package sort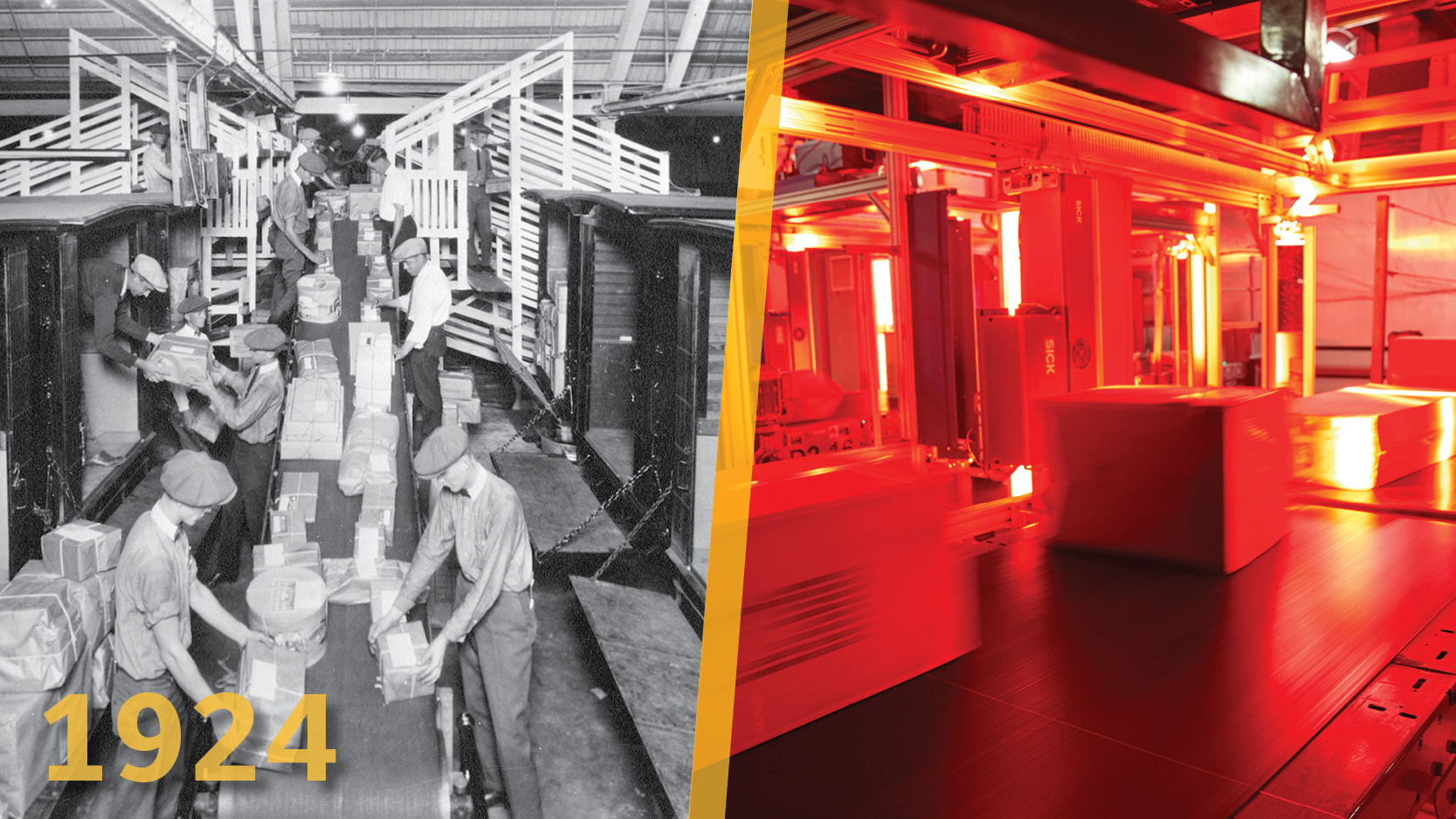 (Left) Los Angeles sort in 1924. (Right) Automated sort today in Richmond, CA.
The DIAD then and now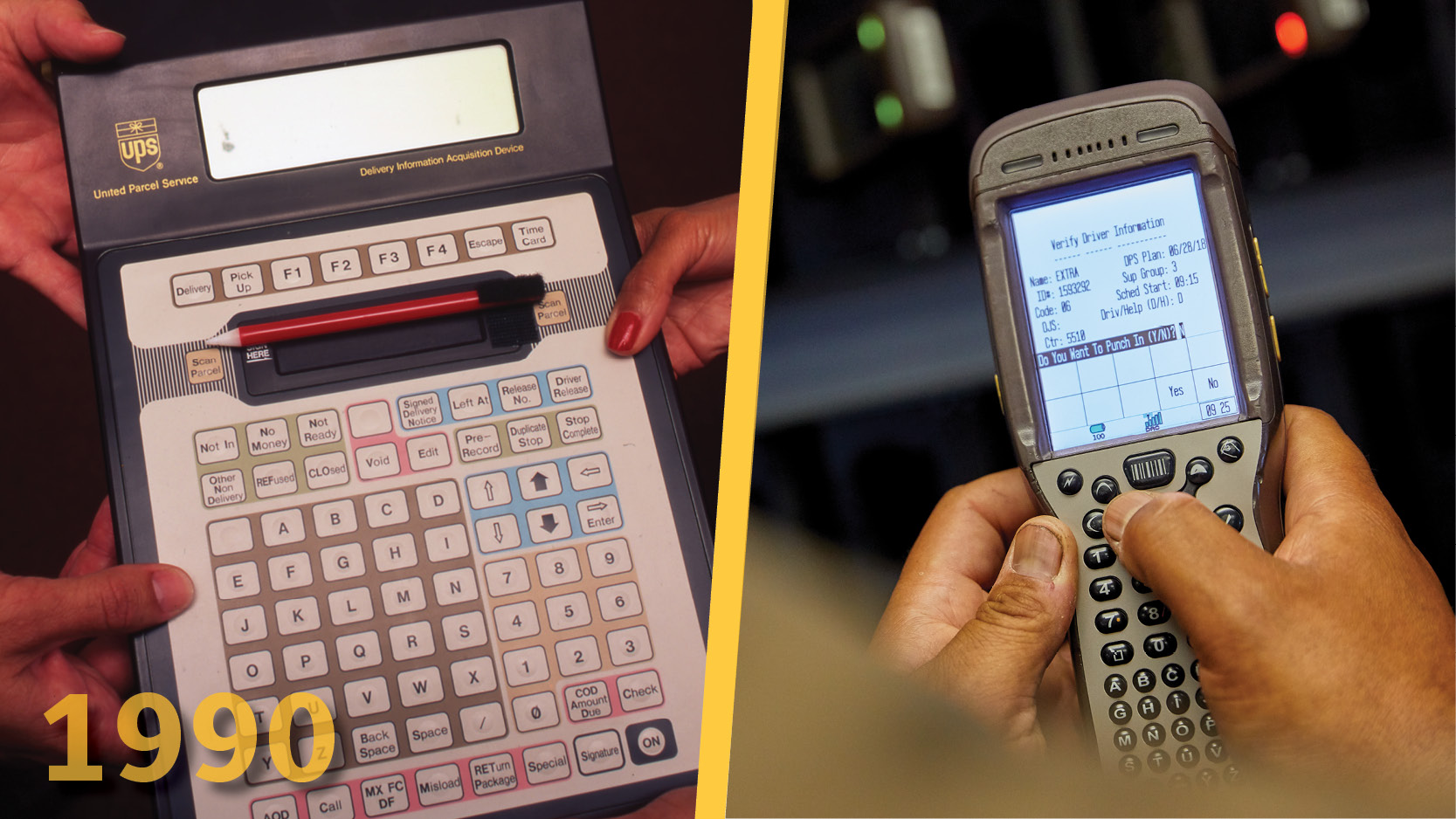 (Left) DIAD 1 in 1990. (Right) Today's DIAD 5; and we even have delivery applications developed for mobile phones. 
Electric vehicles to modern electric vehicles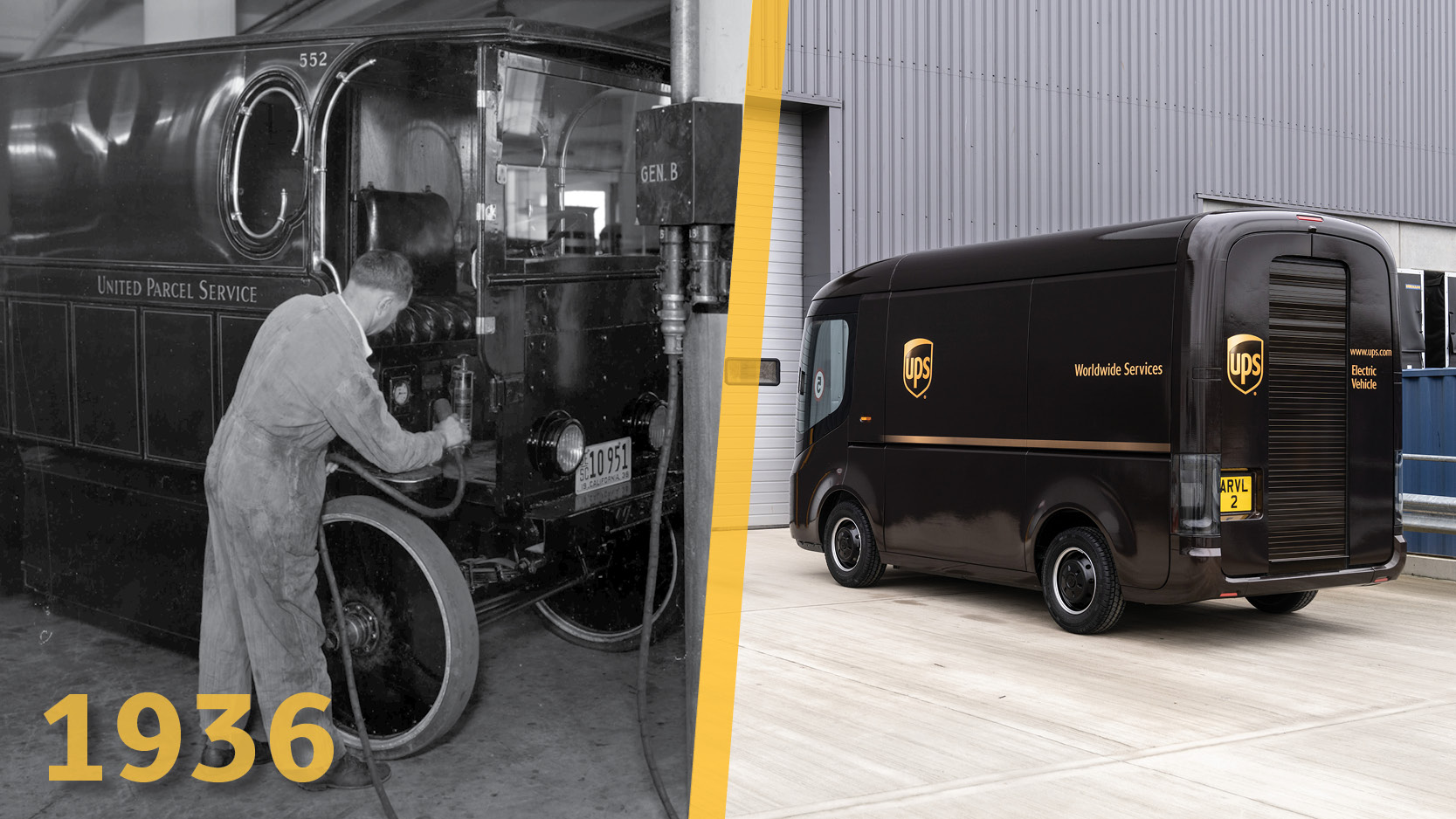 (Left) 1936 electric car getting recharged. Yes, they existed then. (Right) One of the newest vehicles in our sustainable fleet – the Arrival electric vehicle today.
Sustainable carts to eQuads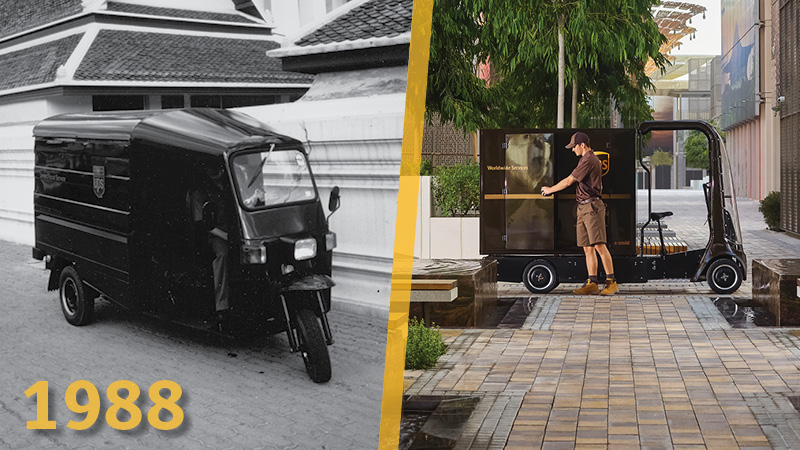 (Left) Small cart, Tuk-Tuk, in Thailand in 1988. (Right) Small cart, eQuad, for Expo 2020 in Dubai.
Planes to drones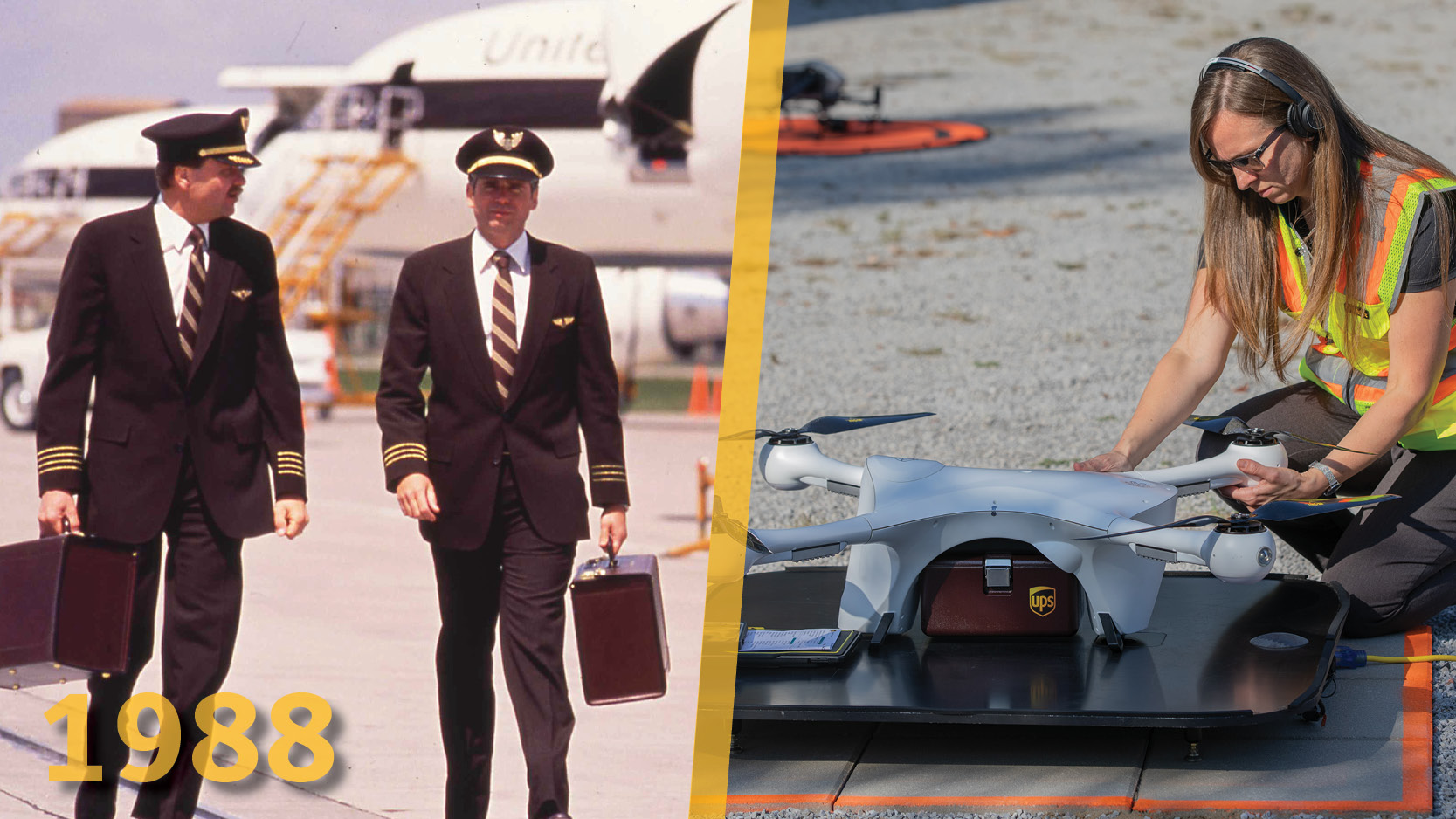 (Left) UPS attains FAA approval to employ dedicated pilots, making UPS a formally recognized airline. (Right) UPS receives first FAA approval for drone deliveries in 2019.
First Circle of Honor driver to over 10K Circle of Honor drivers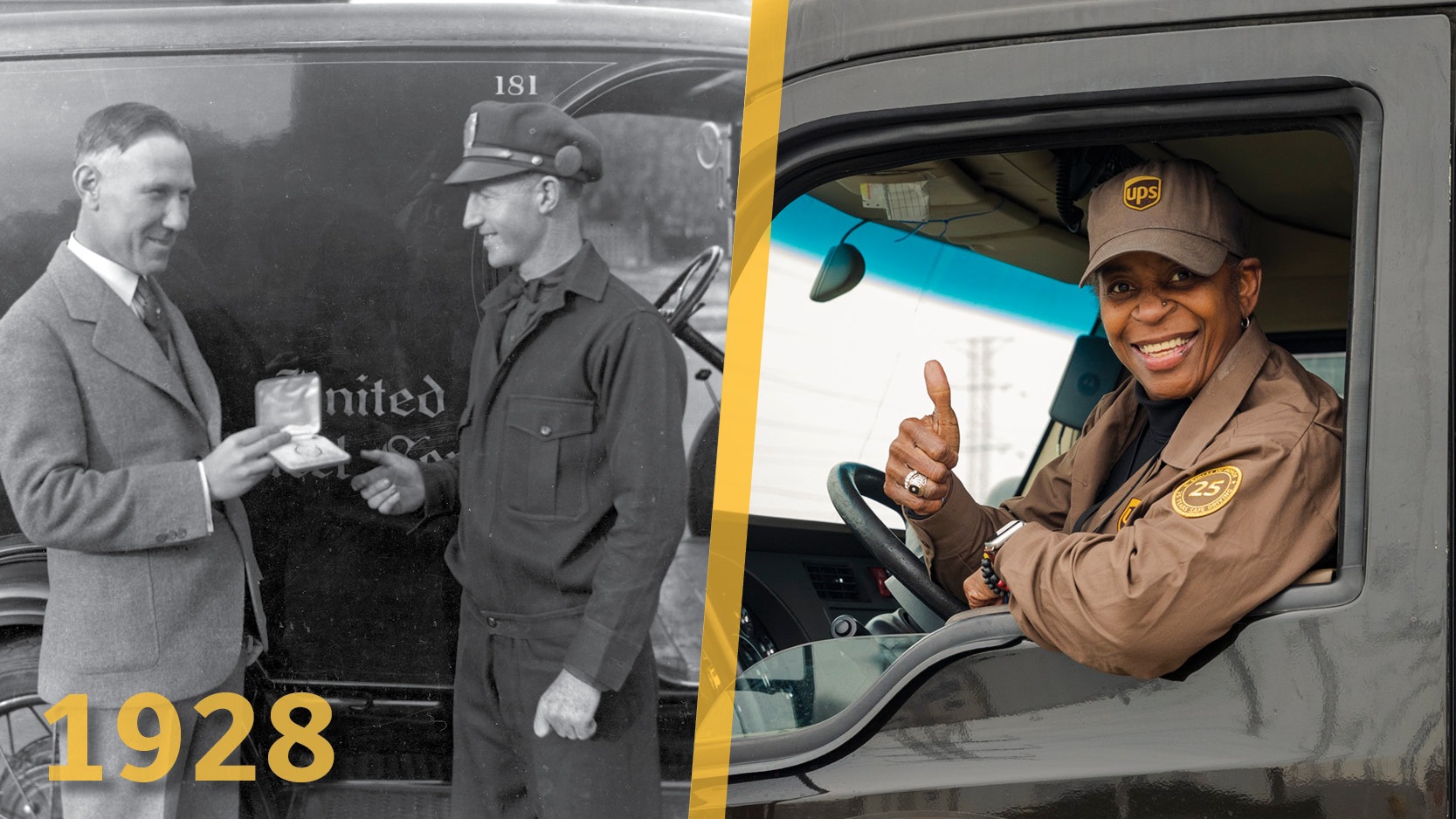 (Left) Jim Casey giving first safe driving award to Raymond McCue in 1928. (Right) Sabrina Montgomery, 28-year Circle of Honor driver, one of UPS's 10,779 in 13 countries around the world to date.
Uniforms then and now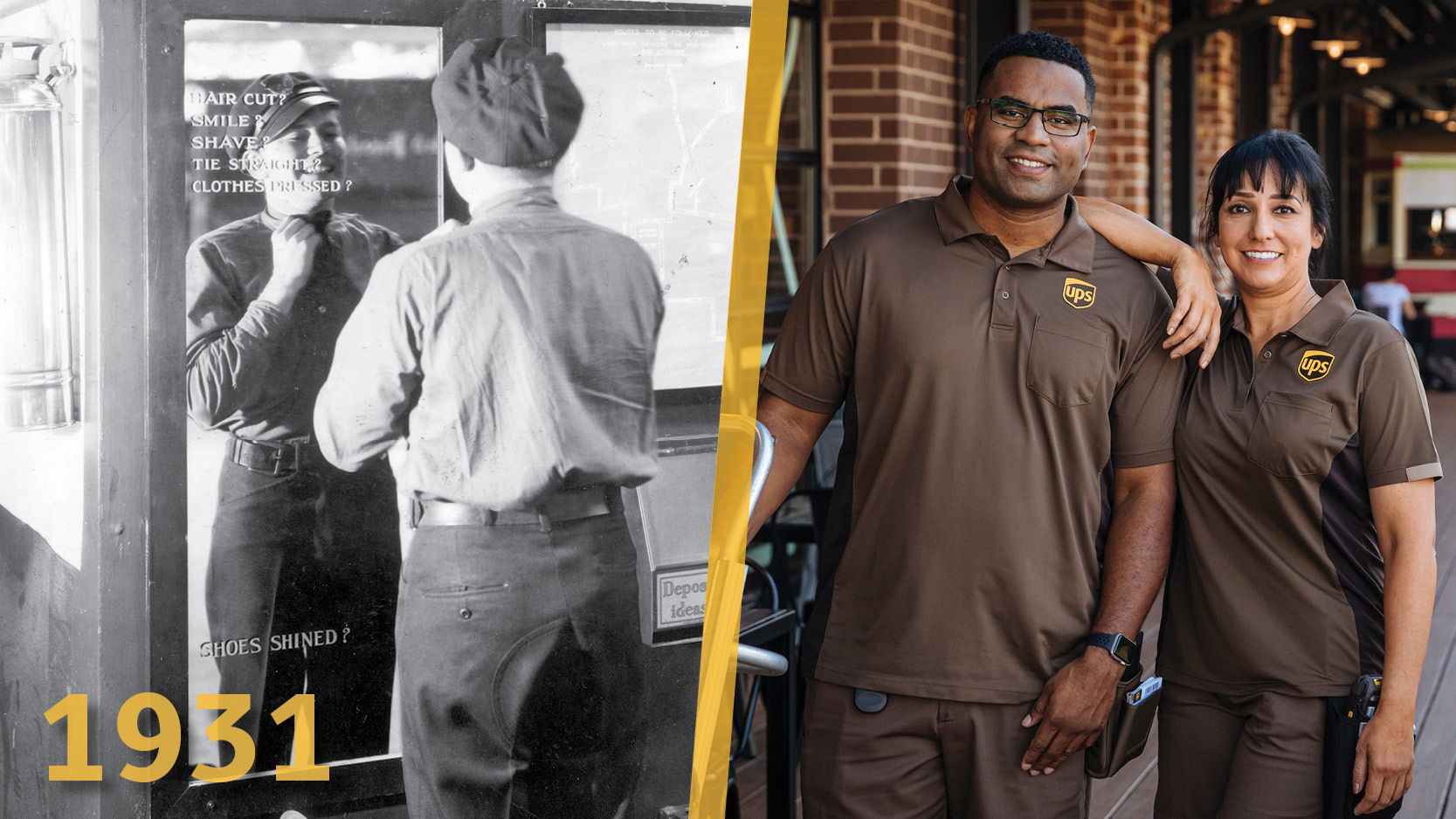 (Left) Driver uniform in 1931. (Right) Today's driver uniforms.
Polio vaccine to COVID-19 vaccine delivery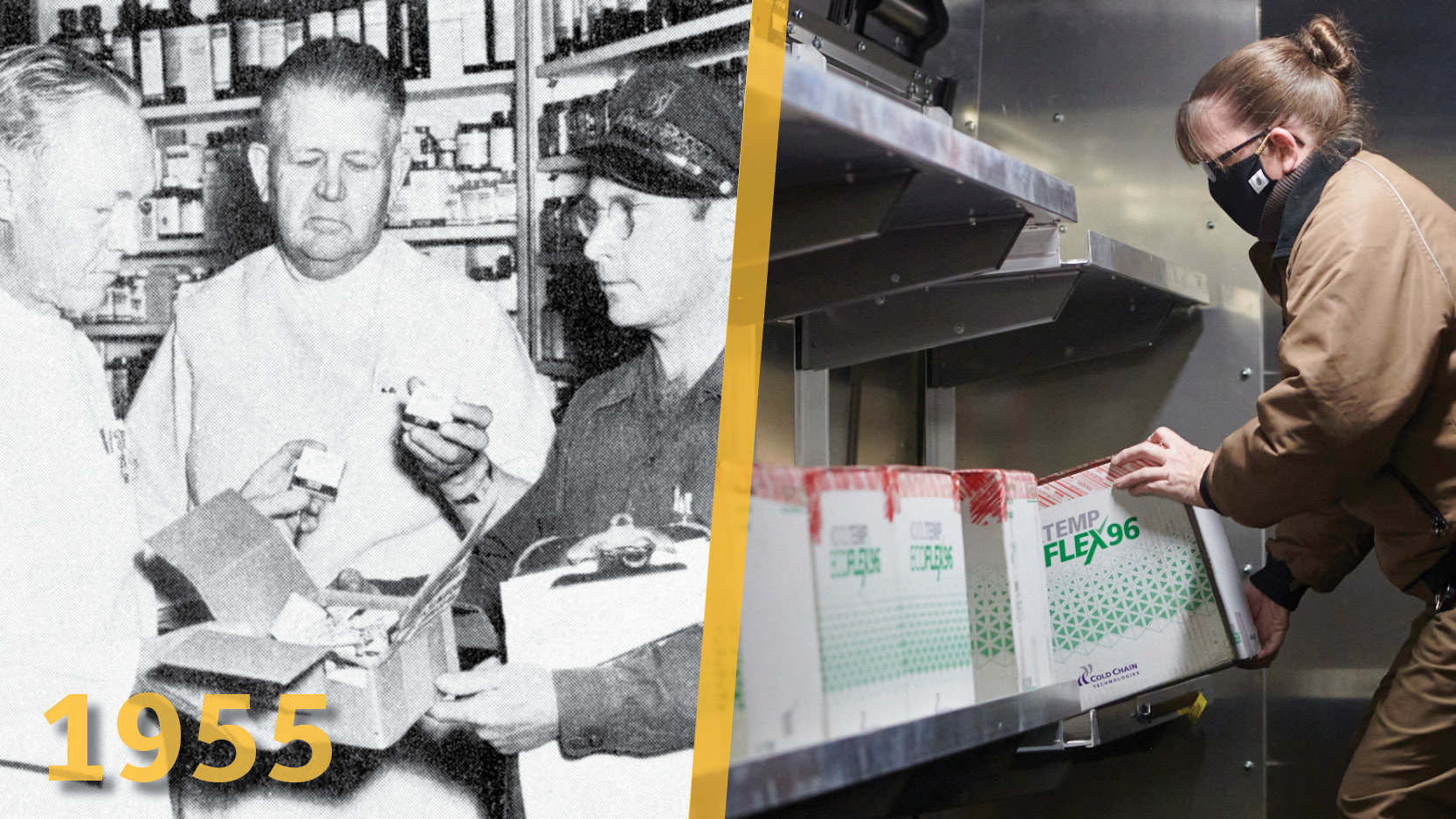 (Left) UPS delivering the Polio vaccine in 1955. (Right) Today, UPS has delivered nearly 500 million COVID-19 vaccines globally … on track to deliver at least 1 billion by year's end.