Angela Owens wasn't looking to be a hero.
She needed a job and although she initially thought UPS didn't fit her ideal career path, she found a home in large part due to COVID-19.
While the pandemic opened an unlikely door, she's now proud to be working behind the scenes to help end it.
"Prior to coming to UPS, I worked as a behavioral therapist. When the pandemic hit, our offices were shut down. I needed a job. I needed to get out of the house. And I needed some physical activity," Angela said. "Now I'm here. I've been promoted (to part-time preload supervisor). I enjoy what I do, and most importantly, I'm responsible for very important shipments like the vaccine."
Like many drawn to UPS, Angela's career path zigged when it should have zagged, but she wouldn't change a thing now. She still plays a role in healthcare, albeit one rarely seen or recognized by the public at large.
"Not only am I making sure regular shipments are getting out to families … now I have the added responsibility of making sure the vaccines get to where they need to go, so they can be utilized in our city of Philadelphia to make it safer and healthier for everyone," she said.
"We deliver what matters so it's on us to make sure these vaccines get to where they are supposed to be."
From the ground floor to high over head
Capt. Alyse Adkins always knew she wanted to be a pilot and started flying at 14. While she may not have known she would someday pilot UPS "browntails," she never lost sight of her dream. And she never imagined her dream would someday help end a pandemic.
"I play a very small role in this big event … there are a lot of people behind the scenes working very hard to get this vaccine from Point A to Point B. But my role is to obviously fly the aircraft safely and efficiently and get this delivered into the hands who need it most," Alyse said, minutes after completing a flight with the newest vaccine now approved for emergency use in the U.S. "I never thought when going to school to become a pilot I would actually be flying packages that have the ability to save lives."
"Actually, today (March 1) is the first day of National Women's History Month," she said. "I'm very proud to represent all the female aviators and I hope this inspires other young women to get involved in this outstanding industry."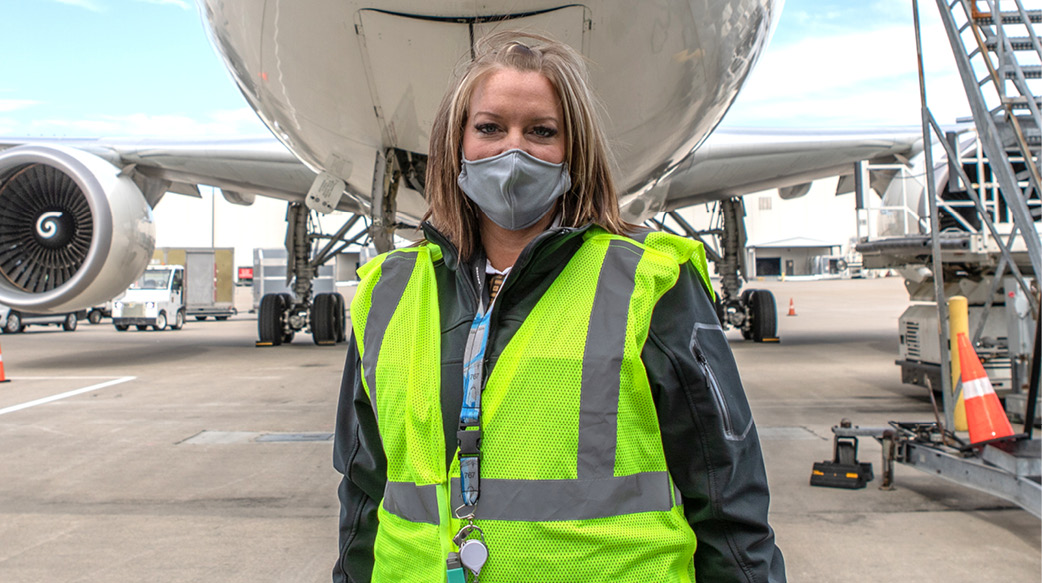 "The coronavirus has affected so many in so many different ways, from their jobs to their health to their friends and their family's health," she said. "That's why it's personal, and I'm just so proud UPS can be a part of delivering what matters most to the healthcare industry, to our communities and to our families."
On the road
As a woman in what's still considered a somewhat unconventional job, Louisville, Kentucky feeder driver Juliett Watson knows her presence makes a difference. She's connecting warehouses with life-saving vaccines.
"I just want little girls to know they can come out here and do anything," Juliett said. "I was raised like that. My mom and my dad instilled that in me."
Still, she sees UPS's role in vaccine delivery through an even bigger lens.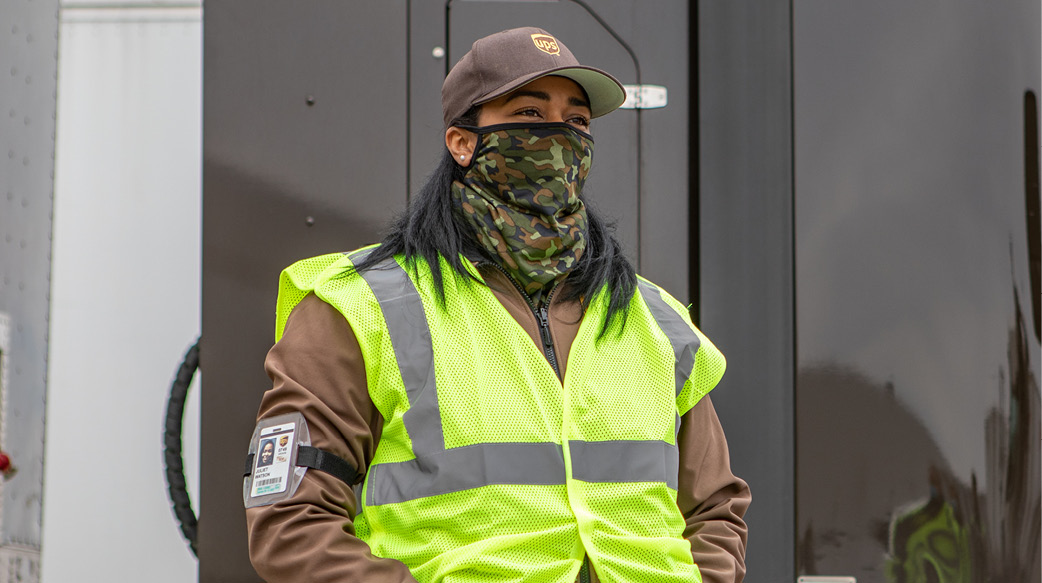 "We're making history. We are stepping up. We are being noticed in this world. I am excited about that," she said. "Hopefully, this opens everything back up and everyone can get vaccinated and get back out there to what we were before … or even better than that."