When experts discuss UPS's innovation driven tracking capabilities for COVID-19 vaccine shipments, they use terms like "next-generation technology," "priority flow paths," "centralized platforms" and "sensor-based intervention."
Um, OK.
So what exactly are these devices and how do they work? How are they helping UPS deliver what matters … when it matters the most?
Sentry GPS tracking
OnAsset SENTRY 500S FlightSafe® is a GPS-enabled device specifically designed for the pharmaceutical industry. This technology was first adopted by UPS Healthcare/Marken in 2015 and has been used extensively in UPS clinical trial logistics since then.
Now available to all healthcare customers as part of the UPS Premier portfolio, Sentry is being used to monitor COVID-19 vaccines in transit, by shipment. In other words, there's one device per shipment but not necessarily one device in each and every package of that shipment.
Sentry transmits data about factors that could delay or damage sensitive healthcare shipments like vaccines – location, temperature, motion and shock, light exposure (open box), atmospheric pressure and remaining battery life for the device. These details are transmitted in real-time to the UPS Healthcare command center, a 24/7 monitoring center dedicated to safeguarding the timely delivery of vaccine shipments and other critical healthcare packages.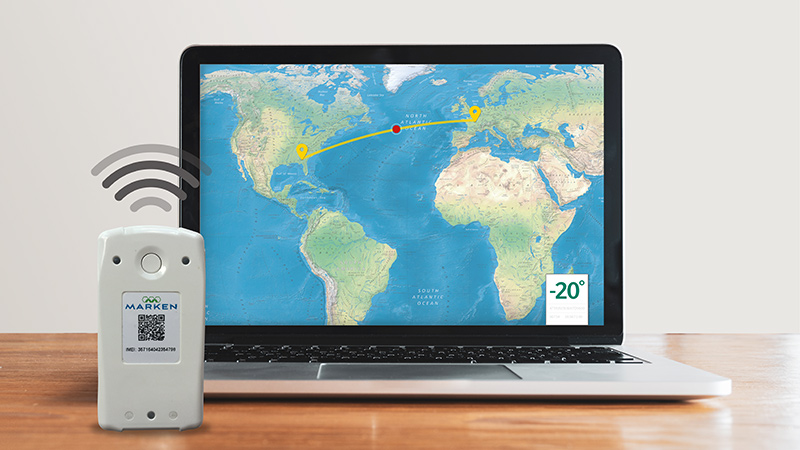 UPS® Premier Gold (mesh) sensors
Mesh sensors about the size of a credit card using multiple communication protocols are placed on each package in a vaccine shipment. As these priority packages are processed through key UPS hubs, sensor readers record the progress of each individual package as it moves along the conveyors.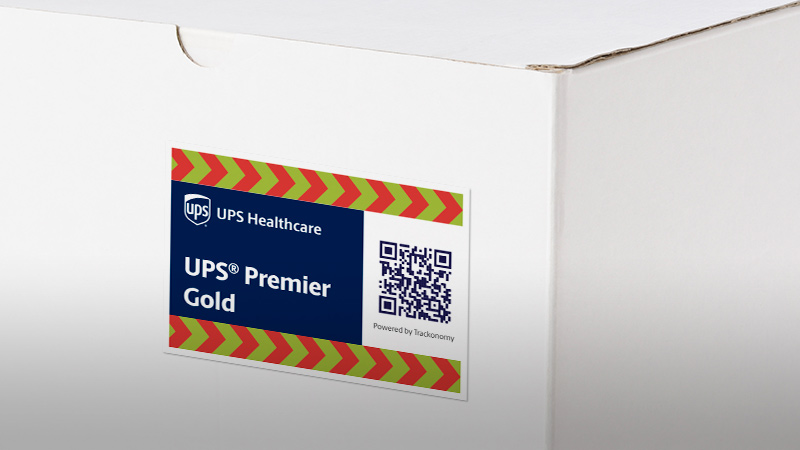 This information is relayed to the command center, and if a package is off course, the local operation is able to intervene. Using a custom package locator app that registers the proximity of the mesh sensor, hub employees can pinpoint the location of critical healthcare packages to within mere feet.
"Take, for example, our more than five million square foot Worldport facility," said Mark Quinlan, director of strategy for UPS Healthcare. "A GPS tracker will tell you a package is in that building. But the mesh sensor technology with the package locator app can help us pinpoint a particular package down to which corner of the air container it's in."
These sensors also help ensure vaccine shipments and other critical healthcare packages receive priority placement when loaded on planes, trailers and delivery trucks.
Proving their worth
As more vaccines are released and future weather delays disrupt the distribution network, detailed, real-time tracking and monitoring are even more critical as we continue moving our world forward by delivering what matters.
"The pandemic wasn't the genesis of the sensor technologies we're using for vaccine shipments," said Brian Thomas, UPS Healthcare command center manager. "But it has been the proving ground for important advances that give us better visibility into the status of a package and help us respond more quickly and accurately to recover that package if necessary."