As the COVID-19 vaccine rollout began, a significant gap formed between availability in the U.S. and developing countries around the world. With equity and justice at the center of its mission, The UPS Foundation quickly stepped up and partnered with UPS Healthcare to help ensure vaccine access to everyone – regardless of where they live.
As part of its commitment to underserved communities, The UPS Foundation tapped into its Humanitarian Expert on Mission Program, aligned with the focus areas of health & humanitarian relief and equity & economic empowerment.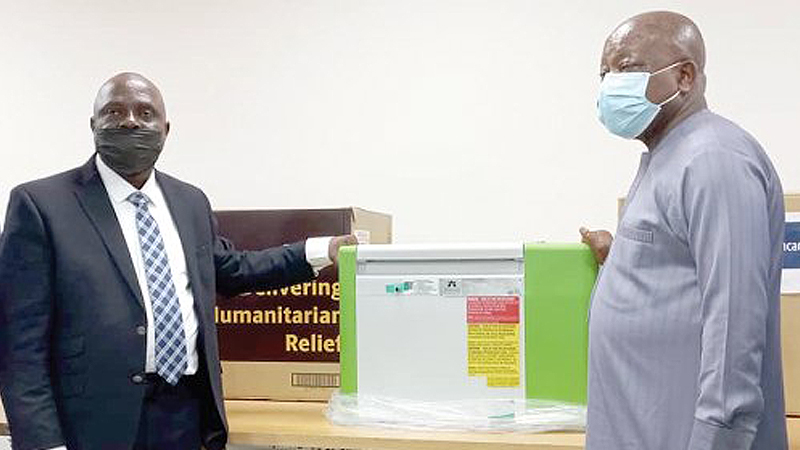 What does it mean to be a humanitarian expert on mission?
Humanitarian experts on mission, sometimes referred to as loaned executives, are deployed on short-term assignments to help solve supply chain challenges, and in the case of the pandemic, help develop cold chain proficiency in remote areas.
With a passion for humanitarianism, their focus is to build resilient communities, while also elevating brand awareness in markets that may not recognize the UPS shield.
Since the beginning of the pandemic, UPS's humanitarian experts on mission have been instrumental in providing communities in need with access to basic healthcare.
And earlier this year, two UPS supply chain experts traveled to some of the world's most difficult-to-reach communities to prioritize COVID-19 vaccine delivery, provide resources and host training to overcome last-mile challenges.
Meet the UPS Experts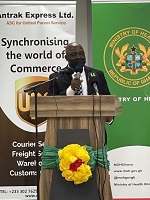 Bassey Anari – Ghana
Bassey Anari oversees UPS business operations in Africa and coordinated delivery of the first shipment of COVID-19 vaccines to Ghana.
When COVAX shipments to Ghana were delayed due to supply chain challenges, he helped organize the arrival of 17 ultra-cold portable freezers
donated by The UPS Foundation. After presenting the freezers to the Ghana Ministry of Health, he spearheaded meetings with the Ghana Health Service and coordinated distribution and in-kind vaccine deliveries to multiple Zipline drone operation centers in Ghana, facilitating more than 140,000 drone-delivered vaccines to date.
"I am deeply touched that I can serve as a connector to help people who live in areas of the world that often go overlooked," Bassey said. "It has been a great opportunity to share my passion for humanitarian work to help deliver what matters to this community."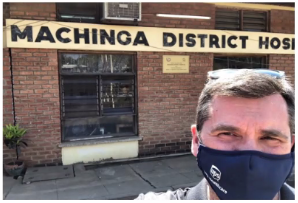 Craig Arnold – Malawi
Craig Arnold, a UPS Healthcare sales executive, traveled to Malawi in southeast Africa on his sixth humanitarian expert on mission assignment.
Due to a lack of dry ice capabilities, ultra-cold equipment and cold chain expertise, the U.S. government was not confident in shipping vaccines to Malawi. Craig successfully worked with the Ministry of Health to help prepare the country to receive and maintain Pfizer vaccines at the correct temperature, boosting confidence in the vaccine and preparing thecountry for future life-saving shipments. 
"We built this cold-chain system to get Malawi over the hump with 1 million doses of the vaccine," Craig said. "But this asset will stay in place, ready to use, for a lot longer."
Exceeding our 20 million dose commitment
In March, The UPS Foundation announced a commitment to accelerate vaccine equity by delivering 20 million doses in countries with the greatest need, and humanitarian experts on mission like Bassey and Craig have put us on track to exceed this number. Their efforts are not only solving current health challenges, but they are also helping build the capacity of health systems, moving toward a more resilient, just and safer world.