What's new: In China, women have become a driving force of innovation and entrepreneurship across all industries and UPS has their backs with its Proudly Unstoppable initiative supporting and empowering women-owned small businesses.
Why it matters: According to Hurun Richest Self-Made Women in the World 2021, China has two-thirds of the world's most successful female entrepreneurs. 
UPS's Women Empowerment in Digital Trade report found that four out of five small businesses engaged in global trade are women-owned.
What does success look like? Capitalizing on cross-border e-commerce, Chinese entrepreneurs Lilly Li and Stella Xie decided to expand their business overseas to America, Europe and Africa.
Lilly is the founder of M&H Hairworld, manufacturing human hair wigs and wanted to sell more high-quality and stylish wig products to larger overseas markets.
For Stella from Yooksmart, a custom manufacturer of window treatments, her sight is set on catering to the needs of a growing, foreign customer base.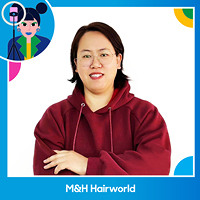 They needed a partner with the cross-border e-commerce expertise – and a global network stretching across 220 countries and territories – to help them build stable supply chains, be cost-efficient and enhance their own customers' experience.
UPS's Paperless Invoice made their shipping process simpler.
Customs clearance

advice to meet trade compliance.

Customized and economical shipping services.
Built an Enterprise Resource Planning system to increase automation of business processes, improve intra-team collaboration, and tracking for their customers.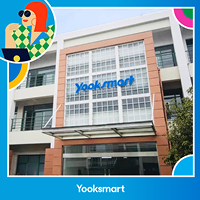 What they're saying: "Looking back, the past ten years have personally been the most important decade of my life. I have two lovely daughters. I started my own business. As a woman entrepreneur, I learned how to balance my life and work. These ups and downs are challenges to me, as well as motivation to make me unstoppable," Lilly said.
As for Stella, she can see what's ahead. "In the next decade, I will continue to develop my business. And I will work together with my team to further explore overseas markets, of course with the support of UPS. I believe I am able to make the impossible possible."
Celebrating Unstoppable women:
Specially designed, limited edition UPS Express Envelopes featuring artwork by Chinese artist Cheng Peng.
UPS has partnered with WeConnect International

, an organization that provides financial assistance to women-owned small businesses. Through this partnership, UPS will award 10 grants to women-owned small businesses in China.

Since 2018, 17,000

female and small business owners connected to the global economy through our

Women Exporters Program

.
Order your limited-edition Express Envelope on the Proudly Unstoppable landing page before they run out.