With global supply chain congestion grabbing headlines, consumers are fretting about potential out-of-stock items and delays, just as holiday shopping kicks into high gear.
What's behind it: Pandemic disruptions in production and a boom in demand for products have caused bottlenecks upstream in the supply chain. And a backlog of containers in the largest shipping ports like Long Beach and Los Angeles in California, means inventory will remain limited well into the new year.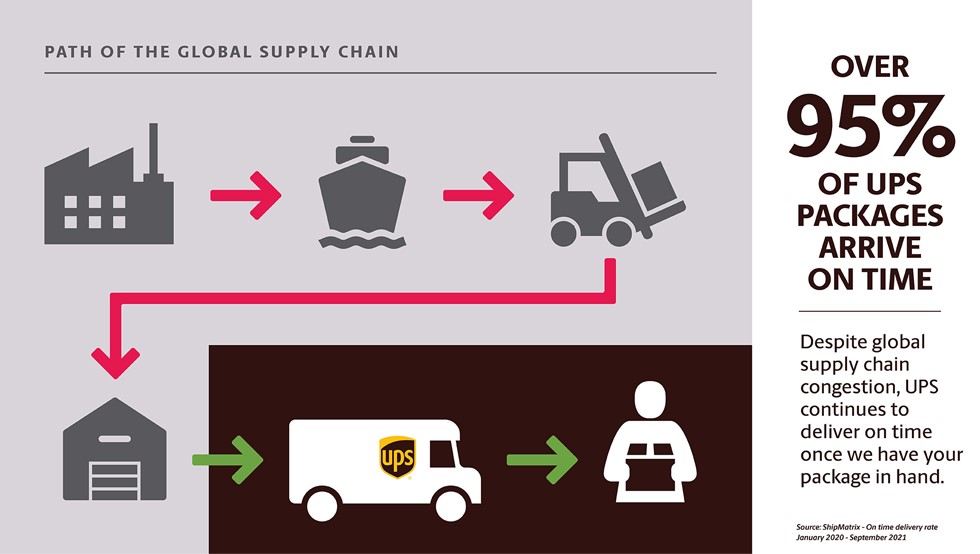 The good news: UPS has a proven track record delivering the holidays for customers around the world for decades and is ready as soon as packages enter its system. In 2020, the company had the industry's highest on-time delivery performance every week from October 1 through December 26.
And in preparation for this holiday season, UPS has added more seasonal workers, increased network capacity and sped up package processing and delivery, resulting in a 95.2% on-time delivery rate according to ShipMatrix.
Check out this recent segment on the Today Show to get a behind-the-scenes look at how we do it.
What you can do: While UPS is well prepared to make your season bright, here are five simple ways you can win the holidays.
Shop sooner rather than later, as in NOW! Take advantage of retailers offering early sales and buy while there's still inventory.
Pack and ship things pronto. Once you have gifts in hand, get them on their way early, avoiding potential winter weather delays.
Have a backup plan, like a gift card, services or event tickets, so you can pivot quickly in case you run into inventory issues.
Know the deadlines for shipping to friends and family from your area or around the world, and mark your calendar.
Share these tips with your friends and family to make sure everyone gets the gifts they want on time.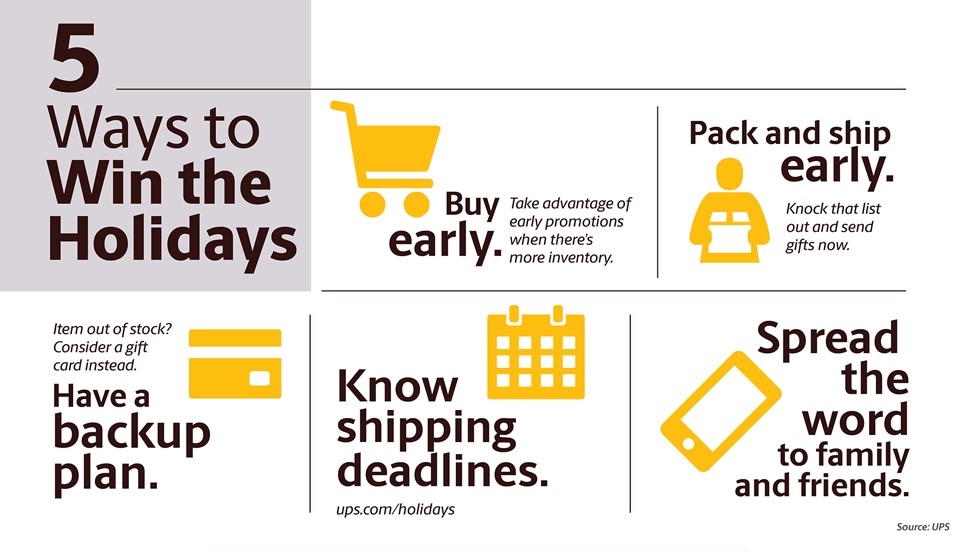 Take it from someone who knows: "My wife and I are getting all our gifts squared away now – and yes, you should, too," said Minnesota UPS driver Aaron Buchholtz. "It feels like this is going to be a season like no other."