Described by travel writers as lively, edgy, funky and bohemian, Philadelphia's iconic South Street is a mosaic of ethnicities and cultures expressed through food, entertainment and shopping.
It's also home to, and the inspiration for, Ps & Qs, a small retail and e-commerce business specializing in streetwear and accessories.
"We grew up in Philly, and one of our favorite places to shop and hang out when we were younger was South Street. It was like a second home to us," said Ky Cao, who co-owns Ps & Qs with his brother Rick. "South Street is almost like the Venice Beach of California; it's very random. But the one thing (all the stores) have in common is that they're all family owned. And we always wanted to own a shop on South Street."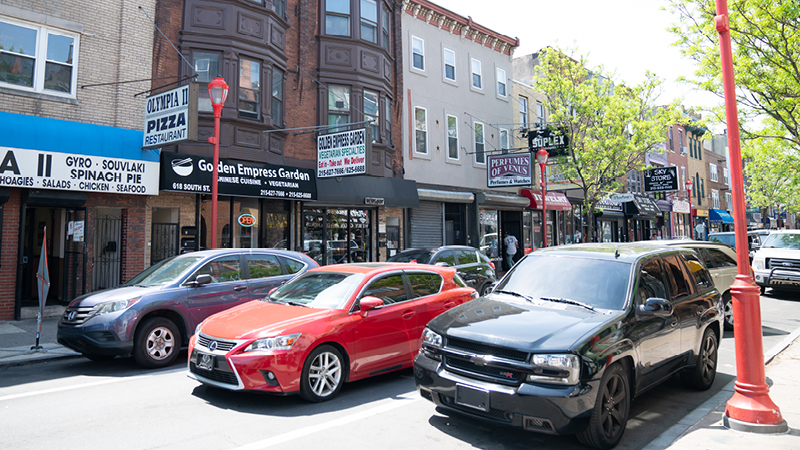 Like most teenagers, Ky and Rick expressed themselves through the clothes and brands they wore.
"We wanted to be different from our peers, so we were into brands that people had never heard of. It was our way of fighting for the little guys," Ky said. "Now we have our own store where we can represent brands that aren't in the big box stores or franchise shops. They're just little guys trying to make a dream happen."
"There's a story behind every brand, especially the small ones," Rick said. "We're storytellers. We educate people about our brands and products."
Helping connect those stories to consumers, is UPS's Customer First strategy, and a way of delivering what matters for them. 
Entering e-commerce
When the brothers first began shipping orders, they experimented with UPS competitors. But one carrier was constantly losing packages and the other had sky-high shipping rates.
"When we got to UPS, it was a huge game changer for us," Ky said. "The rates were perfect; just where we wanted. If there was a problem with a package, customer service was on point taking care of us. And our UPS rep was absolutely amazing."
Now Ps & Qs ships exclusively with UPS.
"UPS is probably the most important piece right now," Ky said. "With e-commerce booming, especially during the pandemic, we've been shipping a lot and UPS has made it easy."
"When you sell online, it's almost a different store," Rick said. "Customers want their orders now and they want guarantees. And that's what UPS does. It gives our customers the visibility they need to have peace of mind."
Creativity with a cause
"Our goal for Ps & Qs is more about building our community and the independent brand culture," Ky said. "If it's creative, we want to be involved and we want to help everyone as much as possible."
Before the pandemic, they hosted lectures with the owners of the brands they carry and invited kids from the community to attend for free. Entrepreneurs from as far away as California came to Philadelphia to share their personal stories and talk about how they started their brands.
During the pandemic and the subsequent uptick in violence against Asian Americans, Ky and Rick noticed that the non-profits and organizations that represent Asian culture were struggling to get their message out.
"I know we're a retail store, but our platform is a lot bigger," Ky said. "So we decided to chime in and start doing special projects with Asian communities and non-profits."
They collaborated with artists and community partners to tackle difficult topics such as social injustice, get out the vote efforts and hate against Asians (Stop AAPI Hate).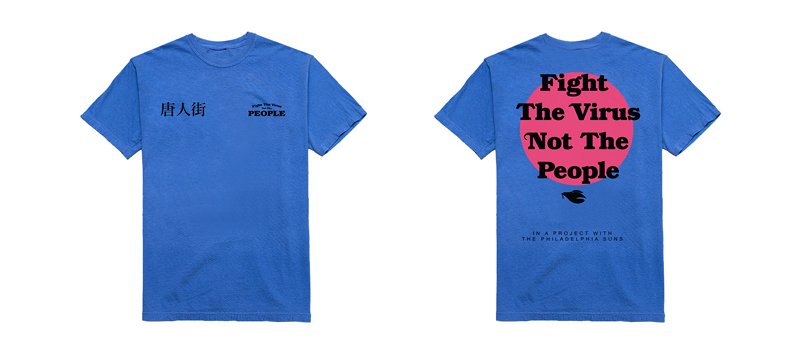 Lately, the brothers have teamed up to create their own streetwear designs promoting Philadelphia.

"We really love our city and our culture," Ky said. "We want the people in our community to be proud of Philly and where they come from."
"Some people would say we're a community before we're a store," Rick said.
And that's a brand Ps & Qs embraces wholeheartedly.