The UPS sustainability report laid out an ambitious roadmap for the future for our company to achieve our Environmental, Social and Governance - ESG - goals. Learn more about the team of sustainability "doers," made up of our leading engineers, innovators and visionaries across the company - who are putting our plans into action and how you can be a part of those efforts as a sustainable founder of our future.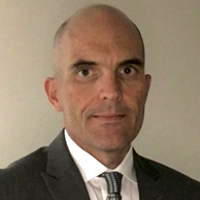 Mike Flynn
Vice president and chief information security officer (CISO) | 27 years at UPS
How does your role fit into UPS's sustainability efforts?
One may not generally think cyber security when talking about sustainability. What do hackers and phishing emails have in common with protecting the environment? Threats to critical infrastructure like transportation, power and water. The overall health of the environment is becoming more aligned with protecting computer and control systems used to run and maintain critical infrastructure from being compromised by cyber criminals. A security failure could result in an environmental catastrophe and also undermine the good governance of our company.
What's one piece of advice you'd give to future disrupters and innovators?
Ask the hard questions and don't be afraid to challenge the status quo.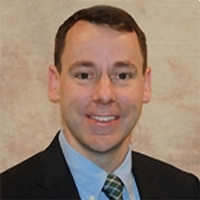 Ken Finnerty
Vice president, information technology | 30 years at UPS
How does your role fit into UPS's sustainability efforts?
I'm fortunate be part of an organization that has been at the forefront of using data and analytics to optimize the UPS network through projects like Network Planning Toolkit, Harmonized Enterprise Analytics Tool and the On Road Integrated Optimization and Navigation (ORION). These capabilities save UPS hundreds of millions of dollars and avoid millions of miles driven, reducing our carbon footprint and helping UPS to live our values. Also, I'm proud to be part of a volunteer group who automated the data pipelines used by the United Way of Northern NJ to generate insights for the ALICE project. ALICE stands for Asset Limited Income Constrained and Employed. ALICE identifies concentrations of struggling households that are not statistically identified in .gov sources because they fall above the national poverty threshold. The ALICE data informs philanthropic organizations where to direct donations, helping the families most likely to fall into crisis.
What's one piece of advice you'd give to future disrupters and innovators?
Be aware that analytics and critical thinking alone can't solve complex problems. It also takes clear communication, collaboration and planning since multiple parties are nearly always required to affect wide scale change. As the saying goes: "A good idea is worth a dollar but the plan to implement it is worth a million dollars."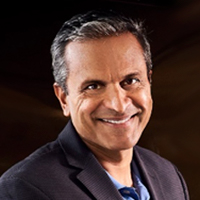 Bala Ganesh
Vice president, engineering | 9 years
What drives your innovative sustainability work?
My personal belief and family. I have a son and a young daughter and I want a clean planet for their future – just like all parents. Sustainability is not an event or an initiative. It's both a personal and a business way of life. I'm the luckiest guy at UPS looking at the intersection of innovation and making the planet better for UPSers, our customers and my family. This is a win-win-win.
What's one piece of advice you'd give to future disrupters and innovators?
My advice is both simple and complex.
1. Simple is: I always start with the customer needs (at the intersection of customer need and technology) and work backward to solve the problems.
2. Complex because we are talking about customers, and customers are human beings. Let's not forget human beings are more complex than any type of disruption or innovation. Remember customers always want solutions that are:
Simple.
Easy.
Affordable.
The complexity is finding the simplest way to get there.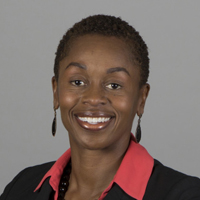 Crystal Lassiter
Vice president, buildings and systems engineering | 25 years at UPS
What drives your innovative sustainability work?
Technology is an influence across all business spectrums, and that's no different when it comes to sustainability. In the sustainability space, technology allows for innovative solutions to be used to provide more carbon friendly options to do the same things that we do today, such as driving an electric car. Technology also allows us to use solar and battery storage solutions at our facilities.
What's one piece of advice you'd give to future disrupters and innovators?
You don't have to think big to provide the next sustainable solution. But stay diligent in knowing the solution you do provide could literally change the world.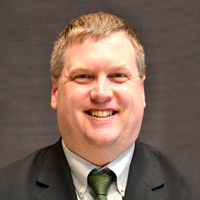 Ed Moser
Vice president, corporate industrial engineering | 30 years at UPS
What's the biggest sustainability lesson you've learned in your career?
On an individual level, sustainability is a lot of personal choices of what product I use, how I dispose of it, etc. At a UPS level, while some decisions are the same, and they can impact us in the near term, many of the decisions take commitment to execute a longer-term strategy. That commitment is not just desire and drive, it's also financial. The great thing at UPS is now we can see the results, both from a sustainability and financial standpoint, and how they are having an impact on us today. A great example is the network of CNG/RNG stations we have built around the country and how they enable not just a tractor fleet but also a package car fleet in those facilities.
What's one piece of advice you'd give to future disrupters and innovators?
UPS has always had a constructively dissatisfied culture and one of continuous improvement. Innovation disrupts/accelerates the continuous improvement cycle which can be uncomfortable at times. Having a vision of where you want to take UPS to, and having a good, organized approach to get there are key factors for success. But above all, don't be afraid to fail. We learn so much, both good and bad, from all our experiences and experiments.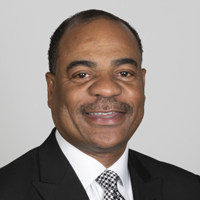 Carlton Rose
President, global fleet maintenance & engineering & ground support equipment | 41 years at UPS
What drives your sustainability work?
What drives my sustainability work is my passion to make our company, community and world a better place to work and live in. To ensure that the things we are doing now, and those things we do in the future, will have a measurable positive impact globally. I fully understand we can be part of the problem, or part of the solution. I chose to be part of the solution, and I truly believe that "Better is Before Us." I have an obligation to ensure that the automotive function continues playing a pivotable role in all things sustainable.
What's one piece of advice you'd give to future disrupters and innovators?
Never let perfect get in the way of good, because if you do, your ideas will never take off. Good is good until better comes along. Understand some things will not work at first, try but keep pushing your ideas and solicit help from everyone. Be willing to let anyone with an idea have an opportunity to explain it. Believe in yourself, believe in your ideas and let the best solution win even if it's not your own. Stay encouraged.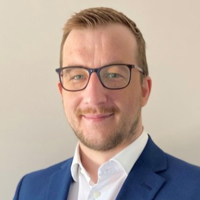 Luke Wake
Vice president of fleet maintenance & engineering, delivery equipment | 17 years at UPS
What drives your innovative sustainability work?
UPS's global operations are underpinned by a large ground fleet operating throughout the world, serving our customers. The automotive industry is undergoing a period of significant change and transformation. This presents a unique opportunity for us to drive positive change and innovation that can have a real tangible impact in addressing environmental challenges. We have the ability to work alongside vehicle manufacturers to redefine industry standards, create new solutions and focus attention on low and zero emission vehicle solutions we can deploy in the thousands … across entire countries and regions.
What's one piece of advice you'd give to future disrupters and innovators?
Driving forward change as a disruptor isn't always easy, things don't always go to plan and often we have to adapt to that. But when you believe in what you're doing and have conviction in making that positive change, stay dedicated, persistent and focused on achieving your goals. Some change can take months or even years to achieve, so be prepared for that transformation journey. UPS has a real wealth of experts in many areas of the business, I'd encourage each of you to reach out to those people for support, guidance and mentorship to develop ideas. Our future is what we make it. It's ours to grasp and drive.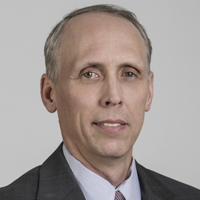 Mike Whitlatch
Vice president of global energy and procurement | 34 years at UPS
What drives your innovative sustainability work?
Many of us have been very fortunate to enjoy many of the special places, sheer beauty and wonder our planet offers us. Realizing that I have a personal impact and an obligation to preserve and protect drives me to share my passion with others. At UPS, helping to solve for a sustainable ecosystem will provide some of the most challenging and rewarding times ahead.
What's one piece of advice you'd give to future disrupters and innovators?
We all have an obligation and a role to play in how we treat and leave this planet for the next generation. Find that special purpose that aligns with your special talents and don't be afraid to pursue your passion. Sometimes we let perfection obstruct progress or allow differences to cloud common ground. There is a lot to be missed in the middle.