As we continue to celebrate Hispanic Heritage Month, we're shining a light on Crecer, UPS's Hispanic/Latino Business Resource Group (BRG). Hear directly from five dynamic leaders who are driving change, growing their careers and moving their communities pa'lante – forward!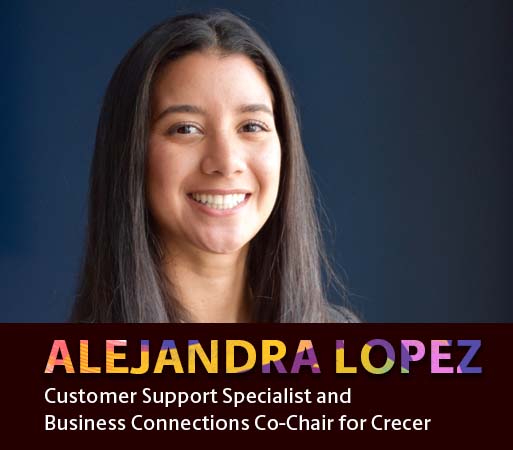 About Alejandra: "My family and I are fourth generation coffee farmers and own coffee farms in the Copan region of Honduras. Our coffee farms were built on three pillars: improving lives, sustainable farming and extraordinary coffee. Crecer has provided me an outlet to translate the importance of giving back and 'improving lives' all the way from Honduras to Atlanta. I am beyond grateful to be part of a sensational BRG."
Opening doors: "As an intern, beginning my corporate career at UPS, Crecer has provided me a close-knit community and endless opportunities to connect with other professionals within and outside of UPS."
Reaffirming values: "I am proud to be a part of a BRG that aligns with many of the values I grew up with throughout my childhood and still strongly hold close to my heart, specifically when it comes to the importance of unity and familia."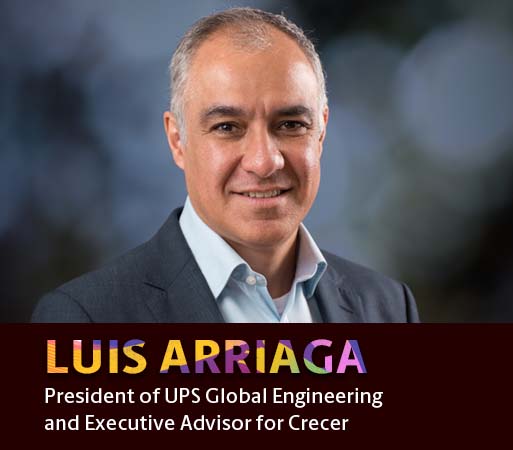 Luis' background: Luis began his career with UPS in 1991 as an industrial engineering supervisor in Mexico and is now the president of global engineering. Luis has followed the progress of Crecer since its beginning in 2012 and recognizes the important role the BRG has played in the company. He became directly involved in 2021 as an executive advisor to the group.
Generating momentum: "What makes me proud to be part of Crecer is the team itself. Crecer is such an inspiring group that it's contagious. The team is constantly looking at how to expand the number of chapters internationally. Their reach is impressive, and everyone is involved making a difference."
Career, culture, community and customer: "I look for the BRG to have a solid strategy and to focus on the right programs and initiatives. I look for strong leadership, strong chapters with active participation and engagement. Crecer exemplifies all these and more."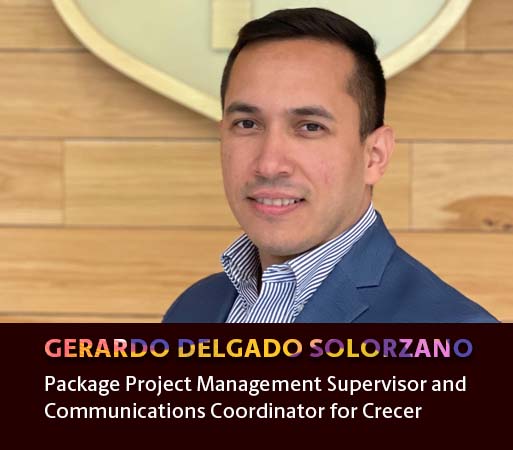 In Gerardo's words: "I am an immigrant, and like so many others, I had to break through the challenges that come with living in a new country where I didn't have a network and I didn't speak the language. UPS has been pivotal to my career success. Now, I want to inspire other Hispanics and Latinos to persevere through their own challenges."
Strength through community: "I'm proud of our innovative ideas to attract more members and the quality and impact of our events and volunteer opportunities that appeal to all UPSers."
Meaningful connections: "Crecer is my extended family. I know a personal story about each of the members I interact with."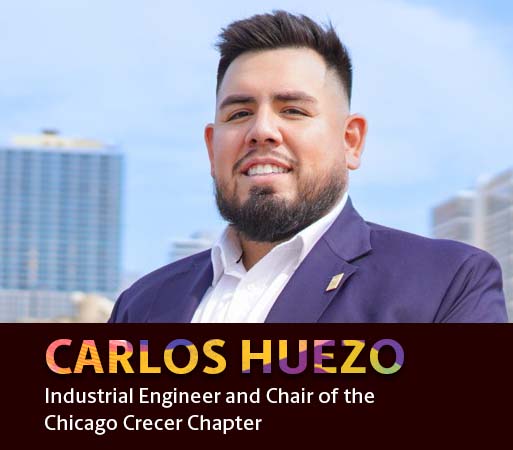 Get to know Carlos: "I'm the oldest of four siblings and the first in my family to complete a college education. My parents are both Mexican from Ayutla in the state of Jalisco and are the hardest working individuals I know. Because of them, we have always had the opportunity and resources to succeed. I am currently on my eighth year at UPS in industrial engineering and am helping spearhead this BRG. I value the opportunities and resources that we provide because I believe there is a career at UPS for anyone who crosses our path."

People led and purpose-driven: "Aside from self-development and networking, seeing the direct impact that we have in our community means more to me than any personal gain. The opportunities we present to communities through grants, volunteer hours, and career advancement are life changing to a lot of these families."

Commitment to equity for all: "Crecer is an avenue of opportunity to educate UPSers on Hispanic/Latino culture. It gives us a voice to promote diversity and inclusion where everyone's ideas and personalities feel welcomed."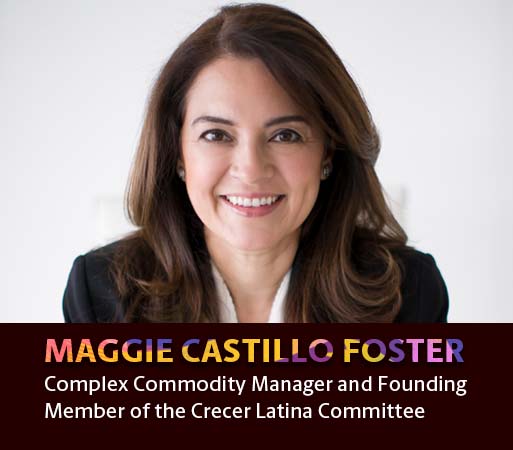 Meet Maggie: "My story of being Hispanic in America is one of gratitude for the roots of family and faith I brought from my homeland, Colombia. Today, I have a responsible position with a company I love, UPS. While this has come through relentless diligence, it's likewise the result of a country – the U.S. – so amazingly open, welcoming, and filled with opportunity for those willing to seize it."
Defining Crecer: "It's a community of UPSers committed to growing and adding value to the organization and the community through the unique perspectives and contributions of their members."
Breaking barriers: "Crecer was named one of the top BRGs in the United States by the U.S. Hispanic Chamber of Commerce and Latina Style magazine. Crecer continues to raise the bar in their business, community, culture, and UPS connections pillars."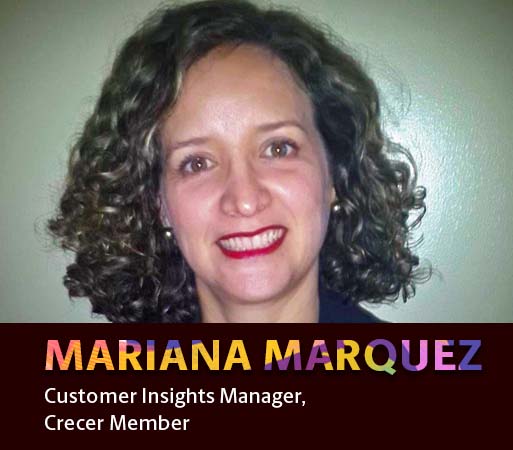 Mariana's story: "I was born in Mexico City and spent half of my childhood in Caracas, Venezuela. I feel like I am half Mexican, half Venezuelan. It was always very exciting to live between two cultures. I started working with UPS as a client, and 10 years ago I officially joined the UPS family."
Connectivity: "It was important to me to connect with UPSers who share my culture and build a network that will help me navigate my career."
A visionary approach: "Being part of Crecer is an opportunity to promote, connect and support our values across UPS. This is a group that works together in a cohesive way with a solid vision, but also makes sure to support each other, and that's what attracted me to the team."
In case you missed it:
Crecer is celebrating its 10th anniversary. Watch the video here.
Find out what else UPS is doing to celebrate Hispanic Heritage Month and advance Hispanic/Latino communities.
Check out the latest Proudly Unstoppable campaign in support of Latinx-owned small businesses.