On a crystal clear September morning 20 years ago, the world changed forever.
In less than three hours, a total of 2,977 lives were lost in New York City, Washington D.C. and Shanksville, Pennsylvania, in a coordinated terrorist attack. For those old enough to remember, the images are forever seared into our collective conscious.
In remembrance of the lives lost and the heroic acts of so many on that fateful morning, 207 UPSers from 43 states and nine countries joined as one global team to participate in the 9/11 Promise, a run/bike/walk event dedicated to honoring and raising funds for children of first responders and military personnel who answered the call with great courage.
"I'm so proud to be a part of this journey to remember the lives lost in the 9/11 attacks," said Chief Corporate Affairs Officer Laura Lane. "It was an honor to run alongside all of the UPSers who participated around the world."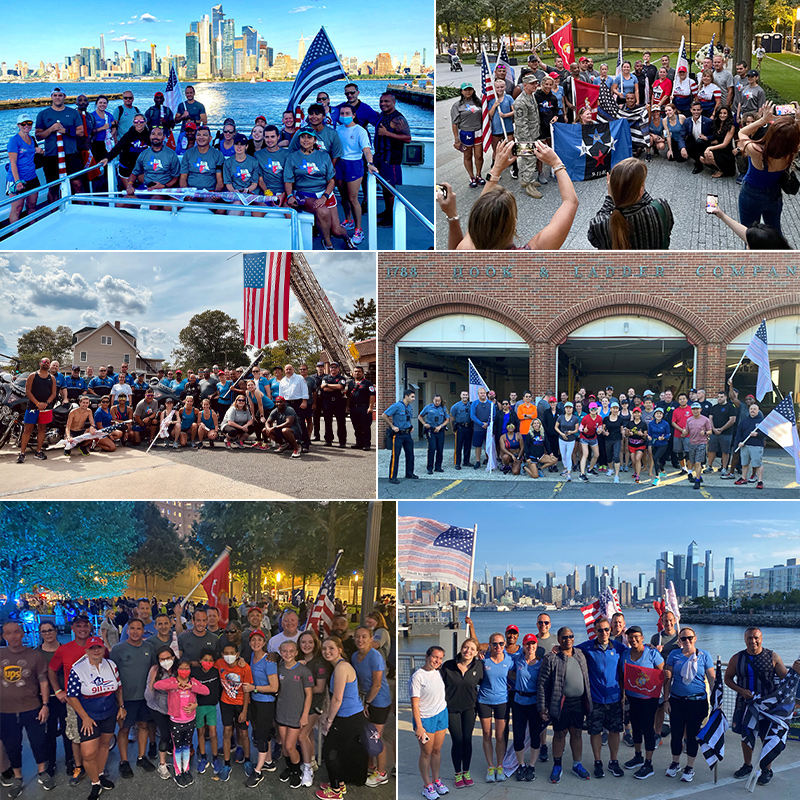 UPSer Ray Dunmeyer, who participated as part of Team UPS, had a unique perspective on the event. A perspective which he can feel but not see.
Ray, part of UPS's IT group, is blind. He had always wanted to run a marathon, so he joined 15 other UPSers making the three-day trek from the Pentagon in Washington, D.C. to the Freedom Tower in New York City.
"Those brave, courageous, and selfless heroes – known and unknown – did not forget or hesitate on 9/11 to help," said Ray. "Not only as public servants, but as human beings … I promise to remember and never forget their sacrifice, and I promise to always be human first."
"Ray is the definition of 'anything is possible,'" said Laura. "He showed what can be done when you live a life of faith over fear."
In addition to the group of runners, another team of UPSers bicycled from Washington D.C. to Shanksville, Pennsylvania, while a third "virtual" team from around the world ran, biked or walked 9.11 miles.
Watch this video to experience some of the spirit of the 9/11 Promise and the UPSers who honored the heroes of that September day.