Traditionally, UPS honors UPSers celebrating years of service milestones on Founders' Day. While that hasn't changed, this year we have other significant UPS milestones to celebrate as well.
UPS My Choice® turns 10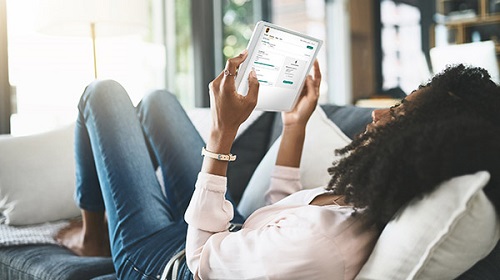 UPS My Choice was created to keep residential customers up-to-date about their deliveries, while giving them greater control over the time and place they receive them. After the first year, there were 932,000 customers enrolled. The number has grown to over 80 million in 110 countries worldwide.
UPS Mexico is 30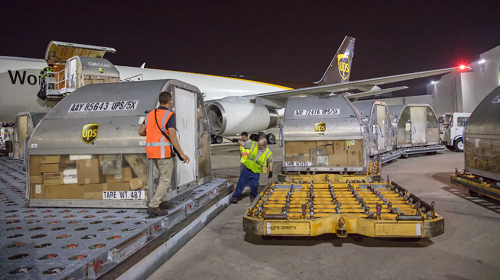 UPS Mexico turns 30 next month while its direct air route from Queretaro to Louisville, Kentucky turns one. This route supports shipments for aerospace, automotive and manufacturing industries, allowing deliveries to reach U.S. destinations in just one day.
45 times around the sun for UPS Germany operations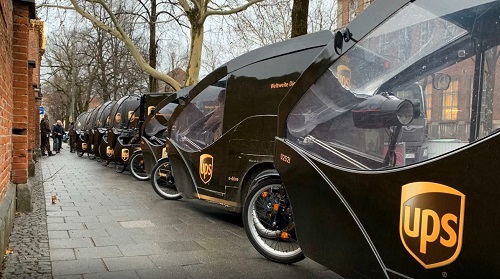 Germany was the first country outside North America (U.S. and Canada) to establish UPS "brown" operations in 1976. UPSers in Germany take great pride in being trailblazers in international expansion, and the country's domestic operation has grown from 200 UPSers in August 1976 to more than 20,000 today.
Germany's story is one of growth, automation, technology and sustainability. The first cargo bike (delivery bicycle) was tested here in 1997 as part of an innovative urban logistics project that has expanded to include 30 German cities since its inception in 2012. The project uses strategically located cargo containers that serve as "mini hubs" for e-bike (electric bicycle) riders picking up packages for delivery.
Looking to the future, Germany aims to serve as a growth engine for our broader international strategy. In addition to Germany, UPS operations began in Austria (part of the DACH District: Deutschland [Germany], Austria and Confoederatio Helvetica) in 1986, the same year Cologne, Germany became UPS's first international air hub. These 35-year milestones serve as another reminder of the district's stature in the development of UPS.
The UPS Foundation celebrates 70 years of making our world a better place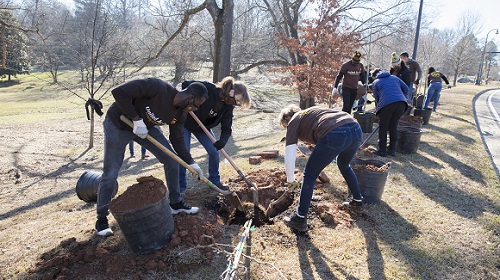 The UPS Foundation was established in 1951 at the direction of UPS founder Jim Casey. Throughout its history, The Foundation has played a pivotal role in UPS's philanthropic efforts including community engagement, volunteerism and sustainability.
Through tree planting (50 million trees globally by 2030) to UPSer volunteer efforts (over 20 million volunteer hours since 2011 with goal of 30 million by 2030) to advancing equitable vaccine distribution around the world, The UPS Foundation continues to make a purpose-driven difference in our world.  
Over 35,000 years of safe driving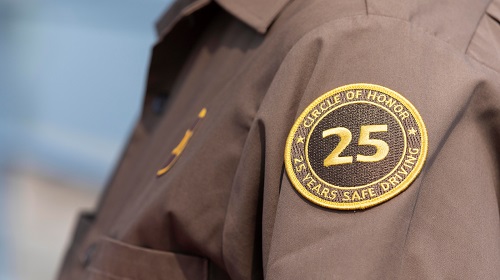 Safety is a core value at UPS, so it only makes sense we celebrate our annual Circle of Honor inductees – UPSers who have achieved at least 25 years of accident-free driving.
Through 2020, the elite club has nearly 11,000 members. The 2020 class alone had 1,412 inductees with a combined 35,300 years of safe driving since the start of the program.