The refugee boat broke down. Twice.
Its first stop stranded 12-year-old Giap (pronounced 'Yap') Nguyen and 20 other Vietnamese refugees, all strangers to him, on a tiny island between Hai Phong, Vietnam, and Hong Kong.
"We ate the boat provisions, then we ate everything to eat on the island," Giap said. "After that, we starved."
He grew so weak from hunger he couldn't stand.
"My eyes got blurry," he said. "Once, I opened them and saw crows watching me from the trees. I remember thinking, 'They're going to eat me.'"
After a propeller repair, the boat relaunched … then ran out of gas at sea. Giap nervously watched for slave traders or pirates. A rescue vessel arrived, overloaded with refugees from another stalled boat. Giap and the other passengers crowded aboard.
"Fifty of us were packed like sardines," Giap said. "All the way to Hong Kong."
The three-month 1980 escape from Vietnam was harrowing … but better than what Giap left behind. 
He grew up in a mud hut in rural Vietnam. Weakly protected from rain or blazing sun by a grass roof, Giap, his mother, and two sisters struggled to find one meal a day and other basics.
"At Tet (the Vietnamese new year holiday), I got a pair of shoes," Giap said. "Those wore out in a few weeks, and I went back to living barefoot."
Dreaming of a brighter future
Today Giap smoothly guides a UPS package car through Clifton, New Jersey. He's worked for UPS in the Garden State nearly 35 of his 53 years now, making 150 stops each day out of the Lyndhurst facility.
Giap put on the brown uniform in 1986 after high school in Fair Lawn, New Jersey. He started out in loss prevention as an audit clerk.
"I guess I have a trustable face," he said.
The job brought adventure. Giap helped uncover criminal activity by shippers at a local warehouse. Crooks swapped labels on high-value merchandise (Minolta cameras, Seiko watches) to rout them into the wrong hands. Giap spotted the bad labels and stopped the scam.
He climbed behind the wheel on his first delivery route in 2001 and has been a familiar figure in suburban New Jersey ever since.
"UPS is a very good company," he said. "A hard worker can do very well for himself and his family. If you're willing to bust your tail, you're going to do great."
Giap's decades of dedication have rewarded him. His suburban house is straight out of the image of the American Dream. His home television carries a lot more than the football games he loves.
"All I really wanted when I was a little boy was a television I could sit and watch," he said. "We didn't have electricity. We didn't even have running water. TV was my wildest dream."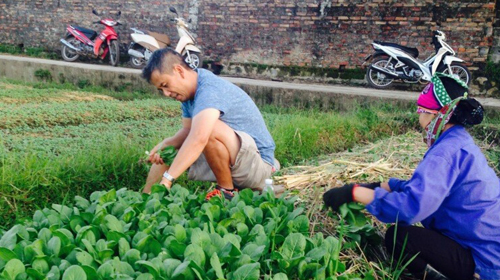 Giving back
Giap's experiences made him grateful and generous.
He's sent money back to Vietnam over the years – enough to build a beautiful house (no grass roof) for his mother in their native Quảng Ninh province. His gifts put three nieces through college – two are accountants now, one a lawyer. They take care of their mother, Giap's sister.
Giap's wife of nearly 30 years, Betty, and their two kids will never worry for shoes.
Bethany finished college with a major in communications. Brandon is in his last year of high school. He plays lacrosse and football and plans to study nursing.
"We're comfortable," Giap said. "We're blessed."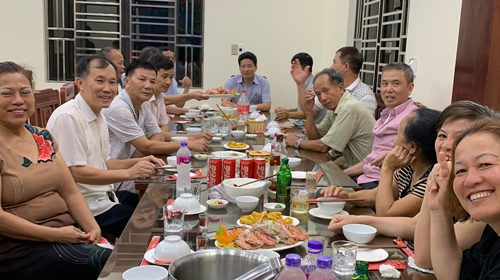 Out of Hong Kong
Giap's past and future – Asia and America – came together when the refugee boat docked in Hong Kong. His father had given him words to say on arrival: I'm an orphan. No mother. No father.
Authorities at the refugee center put him in a special place for migrants with no parents. He enjoyed three meals a day. When asked where he wanted a foster family, Giap said America.
Thomas and Cathy Pagano took him in. Italian-Americans, their forebears most likely immigrated to New Jersey in the early 20th century.
"I tell people today I'm Italian," Giap said with a laugh. "The Paganos became my father and my mother. They raised me. They taught me my work ethic. They were two of the kindest people I ever met."
The Paganos valued education – Thomas worked for Minolta, and Kathy wrote for the local newspaper. They helped Giap learn English, graduate, and go out in the world to make a living.
Then UPS welcomed him.
"I feel very blessed and lucky," Giap said. "America is the land of opportunity. We should get along. It's a wonderful thing to be in a place where we can all have better lives."
Editor's Note: Filmmaker Kyle Le made a 30-minute documentary telling Giap's story. See it here.