Hilda Martinez joined UPS shortly after moving to Orlando in 2017. Starting as a seasonal part-time helper, Hilda was looking for a work schedule that fit her needs as a busy mother of three.
Finding the perfect fit: Also committed to caregiving, Hilda would spend time working outside UPS as a certified nursing assistant for senior citizens. Along the way, she found out the door was always open for her at UPS, and she would return to the company many times in the next few years.
Excited at the prospect of joining UPS year-round, she earned a role as a full-time driver in 2020, where drivers like Hilda make an average of $95,000 a year, after four years.
Abundance of opportunity: Deciding she wanted to try something new, Hilda was promoted to on-road supervisor after two years of driving experience.   
"I love to try new things, and I know there are so many opportunities at UPS. I'm ready for all UPS has for me."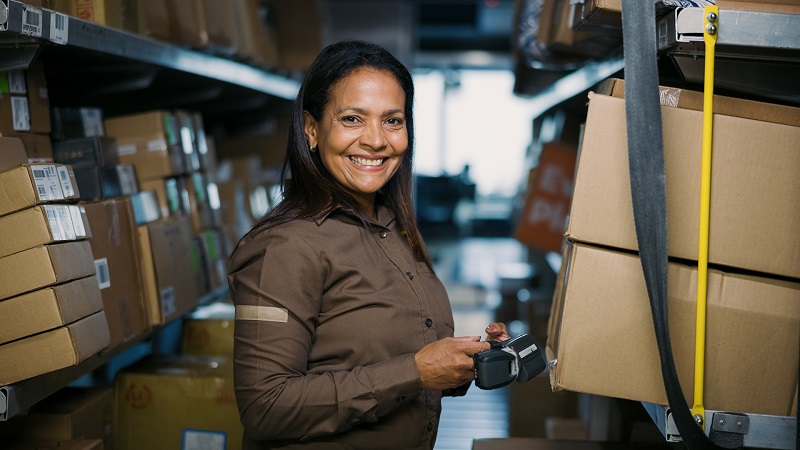 Hilda's new role certainly brought plenty of new opportunities, but for her it also came with the added bonus of greater peace of mind. 
"My family's financial security has always been important. There's no doubt my financial situation has improved with a career at UPS." 
"With UPS, I know I'll always be able to support my family."
Find your security: UPS has one of the strongest and longest-standing promote-from-within cultures of any company in America.
UPS's management ranks include more than 18,000 employees (or 55%) who were promoted into management from union positions.
More than 38,000 part-timers have advanced to full-time positions

since 2018.
Learn more about how UPS delivers careers here.