For Louisville feeder driver Todd Elble, Sunday's delivery of the newly-approved Moderna COVID-19 vaccine was more than a historic moment in the fight against a global pandemic. It was more personal than that. Much, much more personal.
"I feel dad was in the truck with me today," said Todd, explaining how it felt to pick up and deliver the first shipments from McKesson's facility in Shepherdsville, Kentucky, to UPS Worldport in Louisville.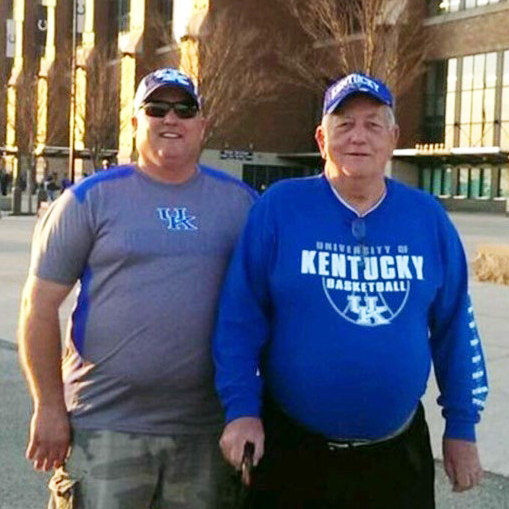 "One thing for sure, we want to get this (the pandemic) stopped … if I can do anything to help, in any way to honor my dad, I'm here to do that. He told me countless times when he was alive that I did it right working for UPS. I know in my heart he would be very proud of me now and is smiling down from heaven."
Considering it the most important trailer load he has hauled in his 37-year UPS career, Todd's perspective on COVID-19 and UPS's role in helping to end it with partners like McKesson, a global pharmaceutical and medical supply distributor, is unique.
He hopes his UPS partners understand the significance as well.
"I want them to be proud of what they are doing," said Todd. "Getting the vaccine delivered to everyone is how we will get our dreams back … our lives back."
Todd has other family members and friends who are experiencing similar ordeals with COVID, and his own mother (who contracted the virus and ended up in the hospital at the same time as his dad) won the battle his dad lost. She was released from the hospital two days before his dad passed and is now back home doing well.
"I'm going to take the vaccine myself," he said. "I'm going to be first in line for my father."