In the traditionally male-dominated transportation industry, women are gaining more and more leading positions.
Today, package sorting operations at UPS's busy Paris-Charenton facility are led by a multi-generational group of women – all promoted to leadership after success in operations.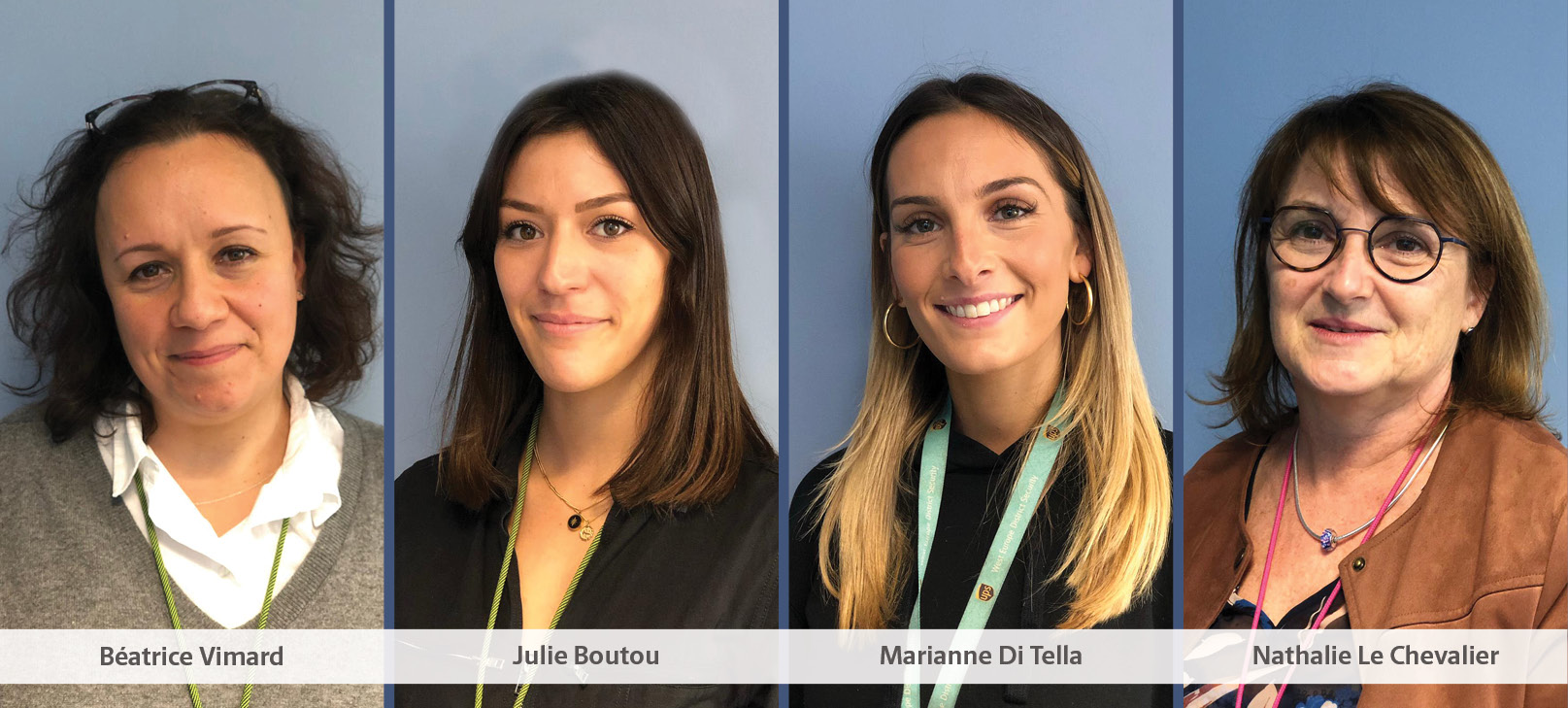 Béatrice Vimard joined UPS 15 years ago as a part-time clerk during her studies. She was hired as a full-time team leader for export operations at Chilly-Mazarin before taking an industrial engineering position to expand her skillset.
"Working in different capacities on a variety of projects allowed me to discover multiple aspects, such as organization, planning, process and tools," Béatrice said. She was promoted to local sort supervisor in 2019 before taking on the responsibility of preload supervisor last year.
"I listen and communicate a lot with all of my team," she said. "I noticed women are more comfortable to come to me to share their problems."
As a part-time student, Julie Boutou worked in Bruyères-sur-Oise package operations from 2016 to 2018. In September 2018 she moved to team leader at Charenton. Promoted to on-road supervisor last year, she now leads a team with up to 60 drivers.

"When a leadership position opened up, I initially didn't feel confident enough to apply," Julie said. "My management and colleagues encouraged me, they recognized my abilities and I got the job."
Like Julie, Marianne Di Tella was initially hesitant to take on a management position. She was working in the security department at the Paris hub while attending school part time. After graduating in 2019 she was hired as a security specialist. The center manager, Nathalie Le Chevalier, was sure Marianne would be a good addition to what was then a trio of women managers.

Last year, Marianne accepted the position of local sort supervisor leading more than 60 employees and five team leaders. "Many of my co-workers are the same generation as me," she said. "We communicate a lot and we learn together. Respect is there and each of them knows what they have to do."
Nathalie Le Chevalier has been manager of the Paris-Charenton Center since 2016. She joined UPS in 1991 as a clerk and took on her first assignment leading others in 1999. After being center team leader at Angers and Le Mans, she was promoted into management as a supervisor, then later as manager for the Chilly-Mazarin Center.

"It hasn't been always easy for me to be heard," Nathalie said. "At that time there were very few women in leadership positions. I had to prepare well for my meetings to be sure of what I was going to say."
Nathalie appreciates the progress she has seen with women more commonly in leadership. "Today … in meetings, everyone listens and respects me."